We're home to a diverse collection of over 80 animal species, offering great chances for interaction. From friendly Alpacas and Aberdeen Angus Cows to fascinating giant stick insects and even the world's largest spider, our farm appeals to nature lovers of all ages.
If you're into playtime, we've got you covered with our massive indoor play area suitable for all seasons, along with an outdoor play area and giant jumping pillows for endless family fun.

From educational visits to seasonal events, there's loads to do at Attwell Farm Park.

During our sessions, Nicky provided invaluable strategic planning consultancy to support the development and evolution of our business. Since the start of 2023 and over the next 12 months, The Farm Park is embarking on an ambitious journey, involving several exciting developments across our site. These enhancements include the establishment of a new coffee shop and kitchen, where we delved into discussions regarding supply chains, costs, and operational procedures. Additionally, we explored the development of an educational bug barn/rainforest room, brainstorming ways to boost school bookings and create engaging workshops and experiences.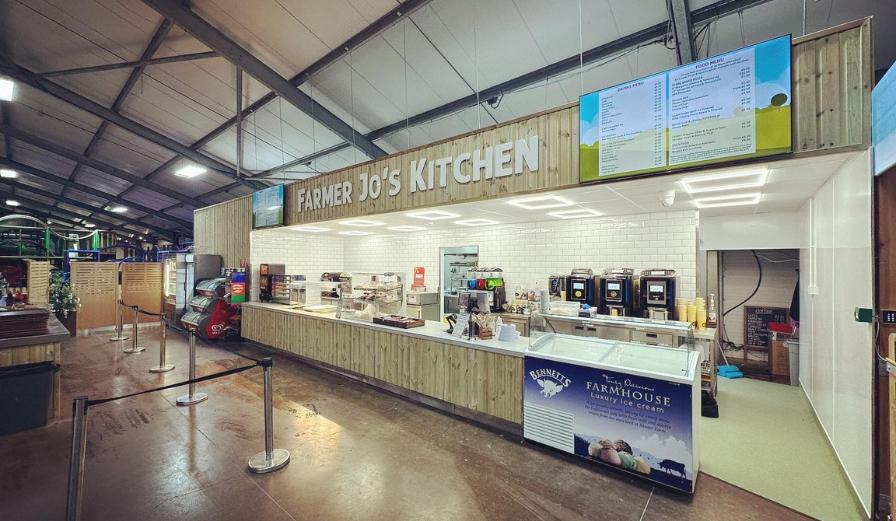 Furthermore, our plans encompass the creation of an events room, designed to accommodate seasonal events to increase customer satisfaction and experience, and the addition of a mezzanine floor aimed at maximizing footfall during peak times while exploring creative uses of the space. Finally, we discussed the development of our new toilet facilities, which will include a changing places facility for enhanced accessibility.
Throughout our interactions, the Visit Worcestershire consultancy has proven to be an invaluable source of guidance as we shape and advance our business. We were grateful for the opportunity to receive impartial advice on both our current and future plans and procedures. Our discussions centred on refining our existing strategies and optimizing the utilization of our diverse spaces.
The key takeaway from these sessions was invaluable advice on effective time management, particularly crucial as we were gearing up for the summer holidays.
"Nicky was very professional during our consultancy sessions, offering key advice that came from outside the box. It was great to discuss ideas and strategies with someone who provided a fresh perspective." Oliver Arundel, Attwell Farm Park
The consultancy sessions have provided us with fresh perspectives on a range of projects, both current and future-oriented. We've gained insights into financial strategies for our coffee shop offerings and learned strategies to boost school visits and effectively market our new bug programs.

I would recommend to any tourism business to seek guidance from Nicky and VW Consultancy programme.

For further information on our business support programmes, visit https://www.visitworcestershir...