Visit Worcestershire has released the latest data demonstrating the economic impact of tourism within the county in 2021. Worcestershire attracts visitors domestically and internationally through its beautiful outdoor spaces, historic landmarks and renowned family attractions.
Worcestershire has seen continued recovery growth since the Covid-19 pandemic, which forced the industry to shut down and adjust business operations over the past two years.
In 2021, just over 14 million people visited the county including 883,000 overnight stays. Visitors have contributed over £747 million pounds to the local economy giving destinations, attractions and the hospitality sector a much-welcomed boost after the struggles the industry's businesses faced after the pandemic.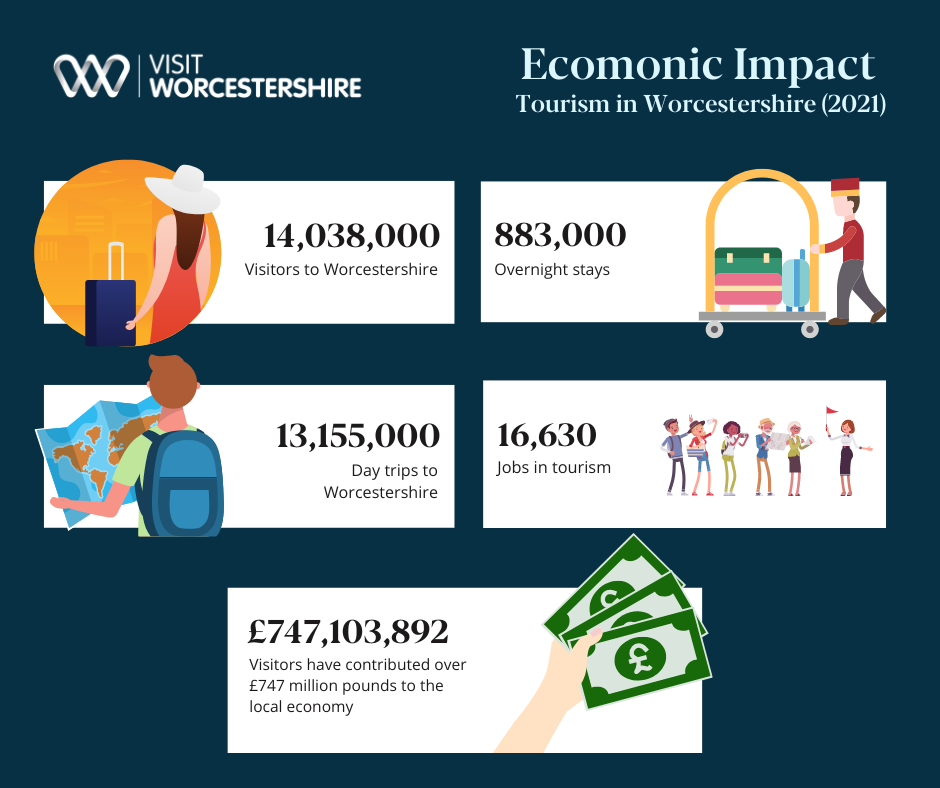 On average overnight visitors are spending around 3 nights in the county with the majority using paid-for accommodation compared to stopping with friends or relatives. Overnight stays are key to the growth of the tourism economy which results in increased visitor spending. This will be reflected by Visit Worcestershire who will be working on campaigns to market the county as the perfect short break destination for potential visitors.
Councillor Marc Bayliss, Cabinet Member for Economy, Infrastructure and Skills at Worcestershire County Council, said: "Tourism is a huge asset to the Worcestershire economy demonstrating real financial value. The sector has been one of the hardest hit after the pandemic so therefore it's great to see the work Visit Worcestershire is doing to promote our beautiful county and work with businesses on the ground to make Worcestershire an attractive visitor destination."
Lorna Robinson, Visit Worcestershire DMO Manager, said: "We are pleased to see good economic growth after the pandemic which reflects the hard work and resilience of our Worcestershire businesses. The data will help shape our future plans as an organisation to make the county accessible for all visitors and help to increase tourism value."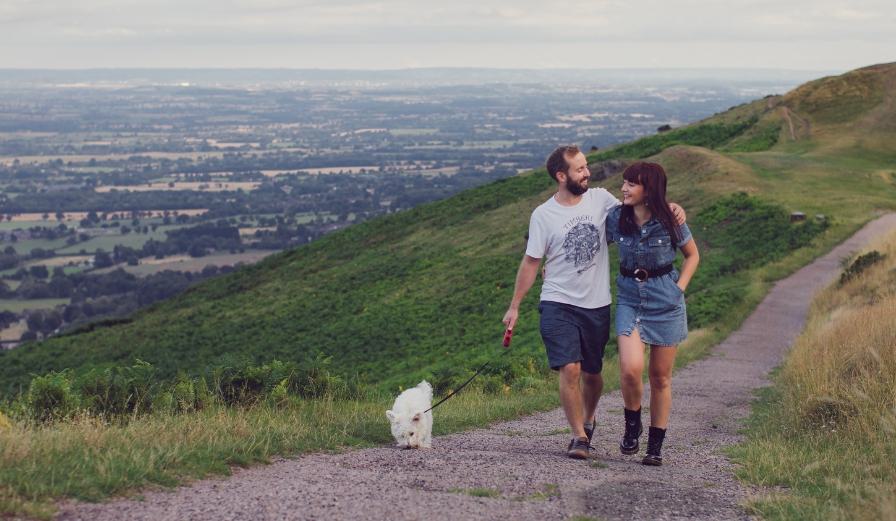 Worcestershire has a diverse tourism offering for visitors which is also accessible from as little as two hours from major UK cities. After consultation with stakeholders and Worcestershire businesses, a Tourism Growth Plan is currently being produced to shape the future of the sector over the next 5 to 10 years.
Tourism accounts for 5.5% of all employment in Worcestershire, totalling 16,630 jobs in the local area. However, businesses still face recruitment issues across the sector due to a skills shortage and increased wages.
Overall the value of tourism in Worcestershire is around 25% down compared to pre-pandemic levels but with the easing of restrictions, 2022 will offer a more clear forecast after a more consistent year of trading for businesses.

If you are a Worcestershire-based tourism or hospitality business looking to work together please email visitworcestershire@worcestershire.org.uk