Glamping, self-catering, B&Bs, hotels and everything in between, make Worcestershire part of your story this summer!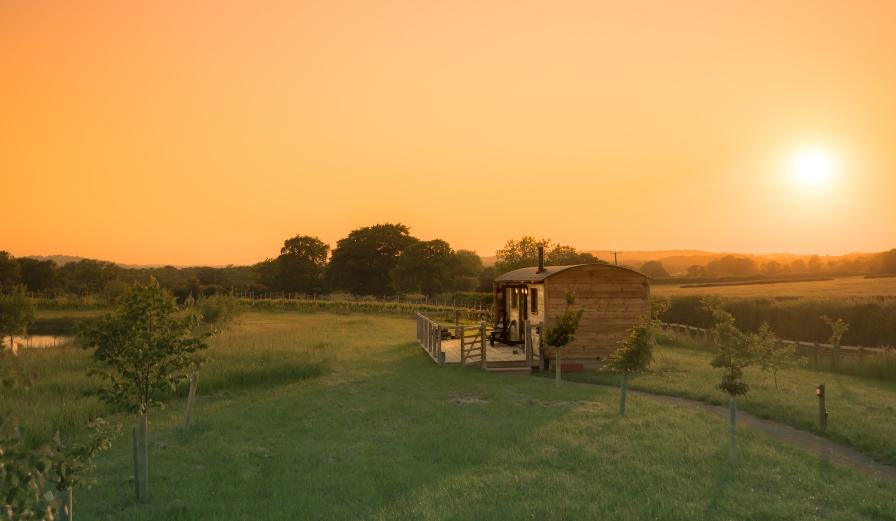 1. Hop Pickers Rural Retreats
Four unique properties located in the rural Worcestershire countryside which include a converted barn, log cabin, shepherd's hut and bell tent glamping. A former working hop farm, this stunning site is ideal for romantic breaks, family gatherings or a great place to explore what the rest of Worcestershire has to offer.

Facilities include a heated outdoor swimming pool, woodland walks, a tennis court and wildlife hide. The site is also dog-friendly!

Example Pricing

Hop Pickers Hideaway Shepherds Hut is available from 21st August – 23rd August for £425 (plus £100 security deposit) based on two guests.

Use the availability search feature on the Visit Worcestershire website to find your perfect dates!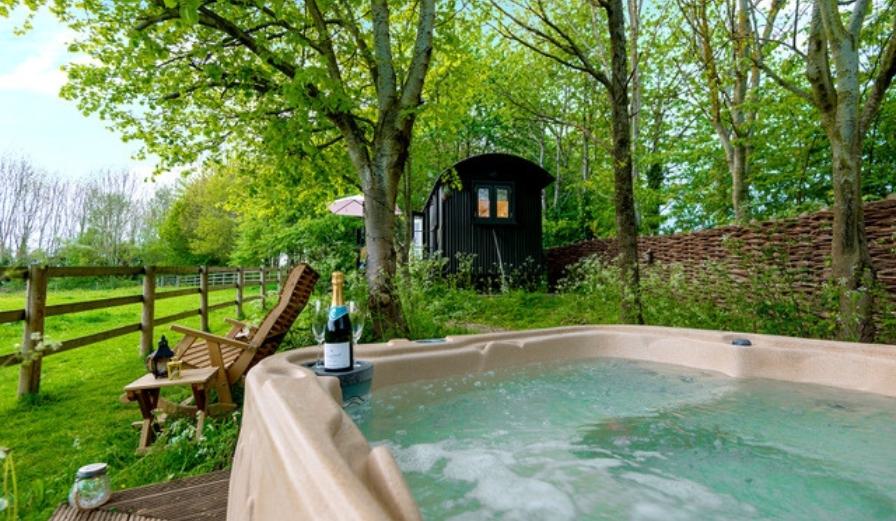 2. Plum Tree Glamping
Surrounded by some of Worcestershire's best countryside, Plum Tree Glamping is your perfect excuse to switch off from the busy world and relax….
Choose from bell tents, a Mongolian yurt or converted railway wagons. The site is a great place for exploring what the rest of the local area has to offer, with easy access to our waterways, heritage, countryside walks and great food & drink produce.
Example Pricing
Bell tents are available to book for two nights at £240 based on two adults sharing from 21st – 23rd August.
Railway wagons are priced at £260 for the same dates as above.
Use the availability search feature on the Visit Worcestershire website to find your perfect dates!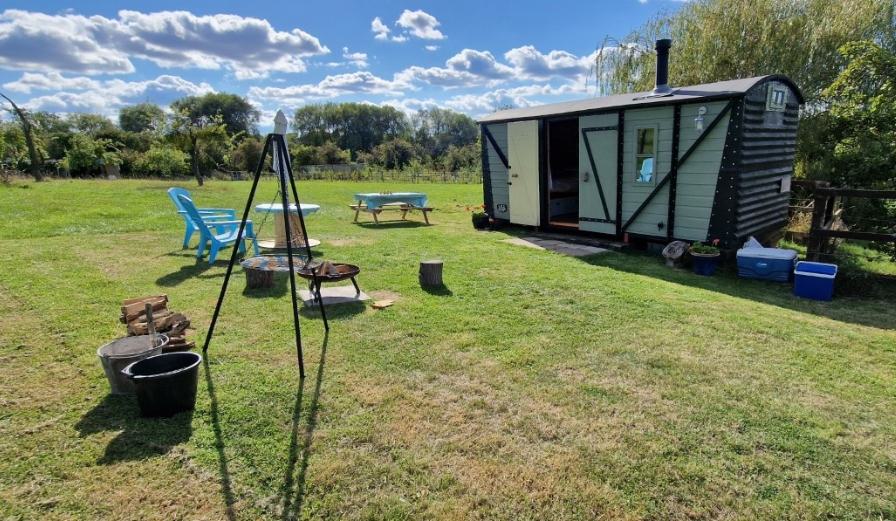 3. Wagtail Retreat
Take a look at the latest addition to Worcestershire! Wagtail Retreat is a brand-new short break destination designed to maximise the gorgeous views of the Malvern Hills.

The site also consists of a lake and a beautiful vineyard.
Dogs are also welcome! The site is surrounded by nearby great walks for a wholesome rural break away.

Example Pricing

The Shepherd's Hut is priced at £420 for a two-night stay from 21st – 23rd August.
Use the availability search feature on the Visit Worcestershire website to find your perfect dates!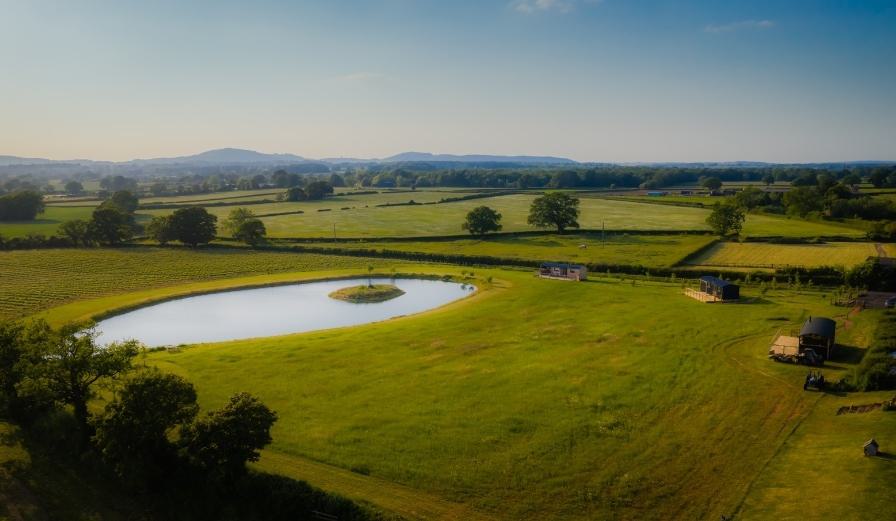 4. Worcester Glamping
Camping but with style, experience a short break in a Mongolian-style yurt with all the amenities you require! Located on the site of Bennett's Ice Cream, enjoy views of the dairy cows and sample the delicious ice cream. There is also a restaurant onsite but the yurts do have a small kitchen!

This cosy retreat equipped with a roaring log burner will not disappoint!

Example Pricing

Yurts are priced at £158.00 based on two people staying from 21st – 23rd August.

Use the availability search feature on the Visit Worcestershire website to find your perfect dates!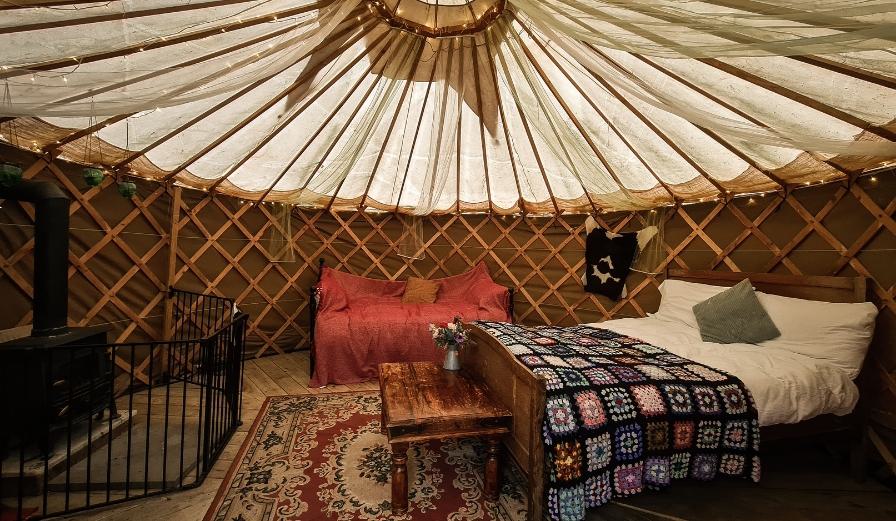 5. Natures Edge Cabin
Sauna, wood-fired hot tub, outdoor cinema and that's just the start!

If you are looking for a short break filled with wellness with a touch of luxury, Natures Edge may just be what you are looking for.

Popular with VIPs and celebs, the unique cabin is nestled in an oasis of nature with beautifully planted gardens and hidden seating areas. Ideal for a special occasion or just to immerse yourself in nature and take a step back from day-to-day life.

Example Pricing

The cabin is available for a total of £642 from 3rd – 5th September, based on two guests sharing.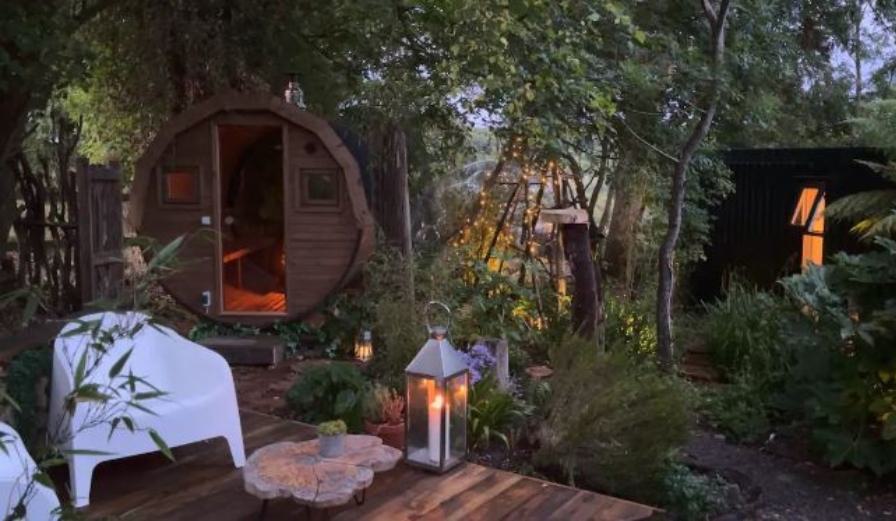 6. Treeopia
Ever wanted to stop in a treehouse? This idyllic getaway is located in the picturesque English countryside of Tenbury Wells. Handcrafted to an expert standard, a stay at Treeopia is the definition of luxury.

At dusk, the treehouses light up creating a cosy atmosphere where guests can enjoy a private hot tub and fire pit area. Trust me! You will never want to leave this truly hidden gem.

Example Pricing

From 21st – 23rd August based on two guests staying the price is £790.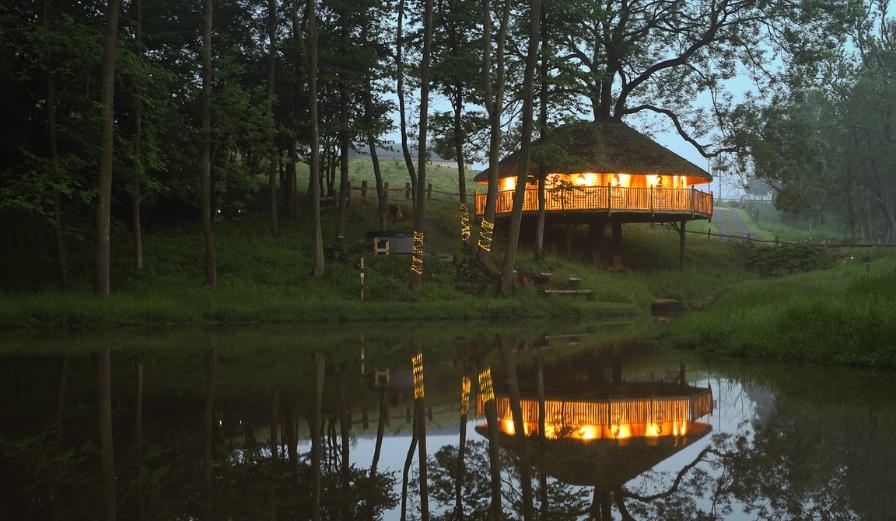 7. Bluebell Retreat Glamping
A small site of three handcrafted pods a little hut nestled in woodland!

Tucked away in its own natural setting, where guests can switch off from busy day-to-day life. Bluebell Retreat is another example of unique stays in Worcestershire with glamping stays on the foot of the Malvern Hills. An immersive nature experience with all the luxury amenities needed!

Example Pricing

£190 for a two-night stay from 25th – 27th August.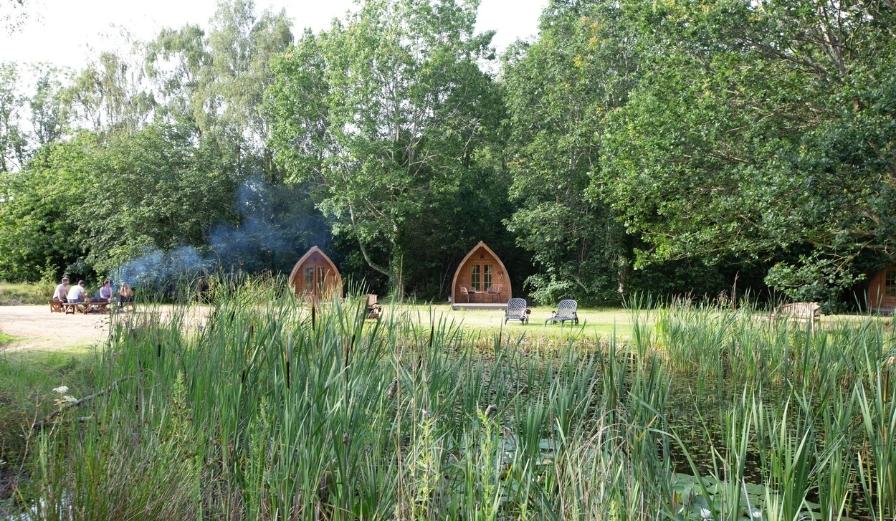 8. Rowley Farm Holidays
Worcestershire's dog-friendly destination, where those with four legs are treated like VIPs!
Rowley Farm Holidays is an award-winning self-catering complex surrounded by countryside walks, relaxing evenings in the hot tub and a great base for exploring the wider Worcestershire region.

This farm stay should be at the top of your list for your next dog-friendly UK break.

Example Pricing

Hideaway Hut is priced at £418 based on two guests staying on 24th – 26th August.
Use the availability search feature on the Visit Worcestershire website to find your perfect dates.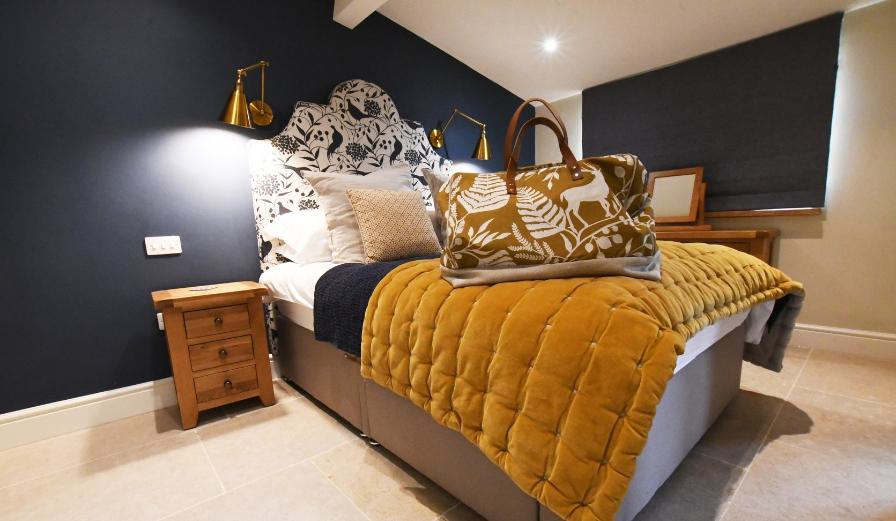 9. Churchfields – Bay Tree Cottage and Overbrook
Churchfields Farm have two self-catering accommodation available for hire!
Bay Tree Cottage is set on the 300 acres of land of Churchfields, a working dairy and arable farm. Contemporary cottage design, equipped with a kitchen diner, Smart TV and rural countryside views.

Overbrook is an idyllic base for your next holiday to the Worcestershire countryside. The cottage comes with three beautifully-appointed bedrooms, two king-size, one of which benefits from an en-suite shower room and a twin room.

Not to mention the extensive event schedule and family fun at Churchfields Farm!

Example Pricing

Please see website.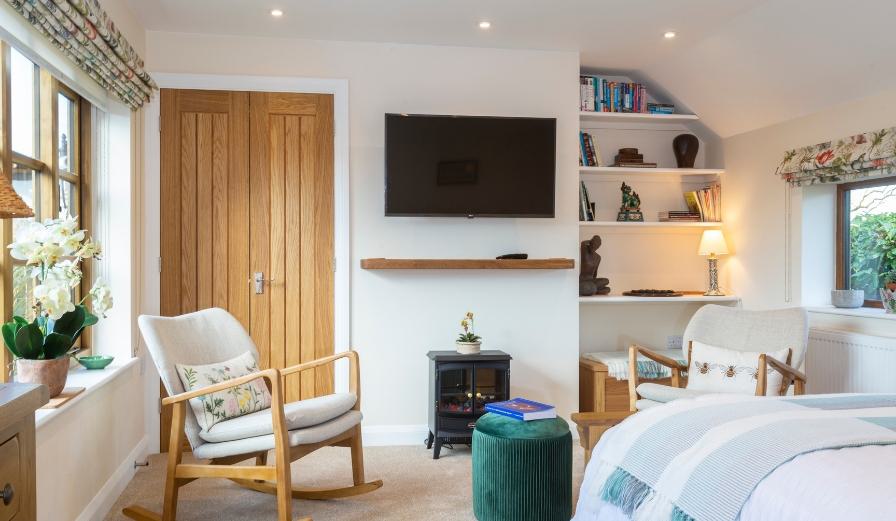 10. Lygon Arms
Located in the quintessentially English village that is Broadway in the heart of The Cotswolds, The Lygon Arms is the perfect spot to escape to the country for the summer.
Steeped in over 600 years of fascinating history, our Cotswolds hotel has hosted royalty as well as notable rebellious figures throughout the centuries.

Dine in Grill restaurant or the traditional Tavern to savour specially curated menus by James Martin...

Relax and rejuvenate in the Lygon Spa where the indoor pool has a retractable roof.

Example Pricing

Your Way – includes resort credit From £265 per night until 31st August

Little Explorers – Family package – From £285 per room, per night until September 2nd.

Country Escape – 4 nights for the price of 3 – From £199 per night, until 31st October.

Taylor Burton Romantic Getaway – From £479 per night, until mid December.

Flow & Glow – Eat, Sleep , retreat wellness package – From £595 per person, midweek until 21st December.
Totally James Martin – From £457 per night, until 23rd December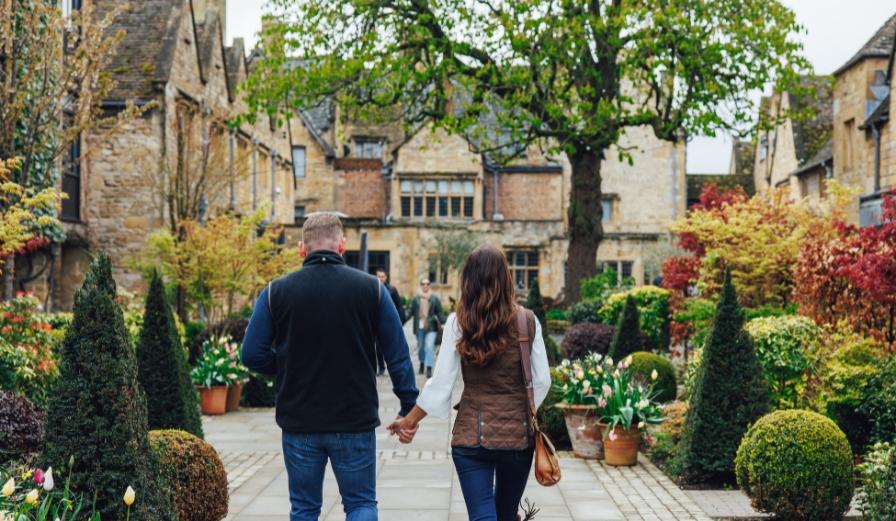 11. Cotswolds Place
Cotswolds Place is an atmospheric 17th Century holiday apartment on Broadway's beautiful High Street. Recently restored with love and care, it offers 2 double bedrooms, a pretty bathroom with a free-standing bath, a second loo and a private lawned 'secret' garden - it's romantic for 2 and fun for 4 guests!

Its style is soft luxury 'hipstoric' - contemporary technology meets 17th-century oak beams and original leaded mullion windows. White Company bed-linens, Turkish cotton towels and goose down duvets ensure you'll have the most comfortable of nights.
The Lygon Arms restaurants, now with James Martin at the helm, are steps across the High Street and several other great restaurants, cafes and pubs are within sight.
Example Pricing
From £425 for two nights, based on four guests staying from 20th - 22nd August.