The town was named champion for England at Visa's Let's Celebrate Towns Awards after being shortlisted alongside 30 other UK towns such as Bridgnorth, Stevenage and Chester.
Bromsgrove's collaborative approach to increasing footfall to the area and offering a warm Worcestershire welcome via tourism, events and the town's hospitality sector was praised by judges. The bid for Bromsgrove was submitted by Visit Worcestershire.
Councillor Marc Bayliss, Cabinet Member for Economy, Infrastructure and Skills at Worcestershire County Council, said: "This award is a fantastic achievement for the area of Bromsgrove.
"The plans in place will help shape the area as a destination for residents and visitors to enjoy a quality hospitality experience in Worcestershire.
"The proposition will draw people in from further afield helping to grow the visitor economy in the local area."
The £20,000 grant will be used to launch a brand new food and drink focused project, with Bromsgrove's many independent restaurants and hospitality businesses front and centre of the campaign.
The 'foodie' proposal will offer discounts to residents and visitors during quieter times for the businesses, alongside a focused Restaurant Month showcasing local produce and the people behind the scenes championing Bromsgrove's ever-growing food and drink sector.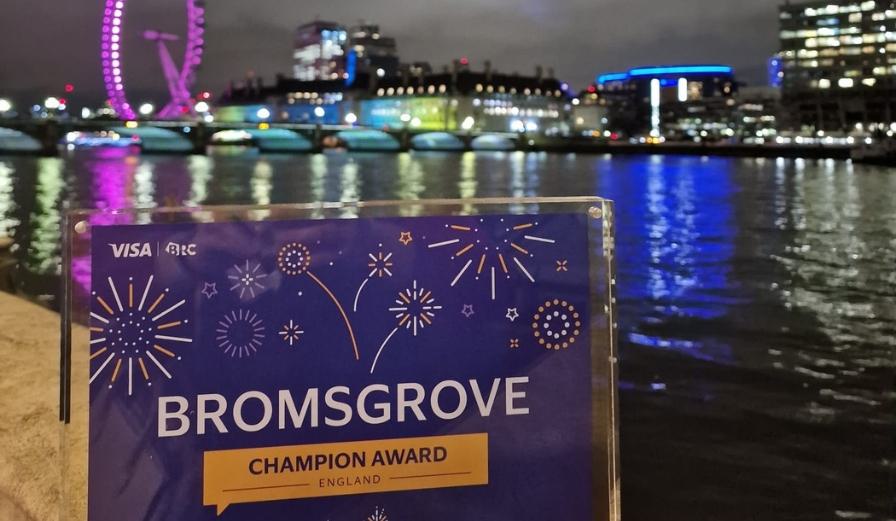 Leader of Bromsgrove District Council, Councillor Karen May, said: "I am so incredibly proud that Bromsgrove has received such an accolade. When I was fortunate enough to be elected as Leader in 2019, I made it a key aim to inspire, attract and retain business in our town, in a bid to increase day-time footfall, strengthen our evening economy and improve the viability and vitality of Bromsgrove.
"The recognition given by the judges for our collaborative approach in making this vision a reality, makes all of the hard work of myself, colleagues and officers worthwhile.
"We now have a wealth of successful and smart new independent eateries and bars which are creating a buzz and attracting a new crowd, who perhaps would have travelled into our nearest cities, such as Worcester and Birmingham but are now choosing to stay local.
"This grant will ensure that we continue to put Bromsgrove on the map as a place to visit, with our wonderful hospitality and independent restaurant businesses at the forefront."
This project will allow important partnership work between Visit Worcestershire, North Worcestershire Economic and Regeneration Partnership and Bromsgrove District Council to continue.
Business support has been a key driver for the partnership programme with a collective approach to supporting the sector. Visit Worcestershire is offering free business consultancy support to all tourism and hospitality businesses to help support business growth.
Alongside grants of up to £2,500 for retail and hospitality businesses by Bromsgrove District Council to help start-ups to grow and improve premises.
The planned campaign is anticipated to launch in Spring 2024.
Visit Worcestershire are looking to create a steering group to help contribute to the success of the campaign and be involved in early planning phases. Bromsgrove hospitality businesses can register their interest by emailing visitworcestershire@worcestershire.gov.uk

Notes to editors:
Let's Celebrate Towns is the latest initiative from Visa to celebrate and recognise the contributions of local communities and economies across Britain, following on from its Great British High Street Awards programme and commitment to digitally enable eight million small businesses across Europe. The funding acts as a much-welcomed boost to help support the new project.