Elgar for Everyone...
Lauded as 'Critic's Pick' in both The Guardian and The Times, The Elgar Festival is an annual live celebration of the life and music of Worcester's most famous son and Britain's great composer, Sir Edward Elgar (1857–1934). Set in and around the composer's home city, the event comprises concerts given by the resident English Symphony Orchestra and their Conductor and Festival Artistic Director, Kenneth Woods, guest artists, and features composers working today as well as those luminaries of the past.
Embodying the ethos 'Elgar for Everyone', the Festival engages with those of all ages and backgrounds in music and legacy at a number of integral venues of both historic interest and personal significance to the composer, including Worcester Cathedral and Guildhall, and Great Malvern Priory.

This year's Gala Concert will take place in Worcester Cathedral when the English Symphony Orchestra and conductor Kenneth Woods, perform "the greatest symphony of modern times" – Elgar's Symphony No.1 – and his choral masterpiece, The Music Makers.
Music of Today

Music of today is represented by this year's Featured Composer, Michael Berkeley, and includes his Visions of Piers Ploughman, a musical response to the epic poem drawn from the Malvern Hills by William Langland, while Secret Garden is one of his most colourful and ebullient works. Berkeley will also speak about Elgar's legacy and what it means to composers today, and how a sense of place resonates in Edward Elgar's music and the music of our own time.

A performance of Ian Venables' Requiem, already a modern-day classic, by Worcester's greatest living composer, will take place in Great Malvern Priory with the English Symphony Orchestra, Worcester Cathedral Chamber Choir and Saint Cecilia Singers, together with the orchestral suite from Elgar's rarely-heard incidental music to Lawrence Binyon's play, King Arthur, which Michael Kennedy described as 'a superb score', and was partly reworked by Elgar for his unfinished final Symphony.

Young Composers' Competition

Young musicians are being invited to compose a fanfare to celebrate this year's Elgar Festival and the Coronation of Charles III.

Cream of English music for strings

Worcester Guildhall will be the venue to hear the cream of English music for strings, including Tippett's Concerto for Double String Orchestra and Britten's Variations on a Theme of Frank Bridge, played by the ESO String Orchestra. The ESO Chamber Players will perform Elgar's String Quartet and Michael Berkeley's thrilling Torque and Velocity.

Choral works by Elgar, Holst, Britten and Michael and Lennox Berkeley feature in a programme to be given by The Elgar Chorale, and Worcester Cathedral's Evensong services sung by the Cathedral Chamber Choir will have a particular emphasis on Elgar's sacred music.

Late-night Club Elgar

Late-night Club Elgar features the Kosmos Ensemble - Harriet MacKenzie (violin), Meg Hamilton (viola), and Milos Milivojevic (accordion), who bring their "impeccable musicianship" to Tango, Gypsy, Balkan and music from the Far East, referencing Classical composers; while Elgar Festival Artistic Director Kenneth Woods swaps baton for guitar, and welcomes some of the UK's finest blues and jazz musicians to celebrate the music of Elgar and the legacy of guitar legend Jeff Beck, in 'Blue Enigma'.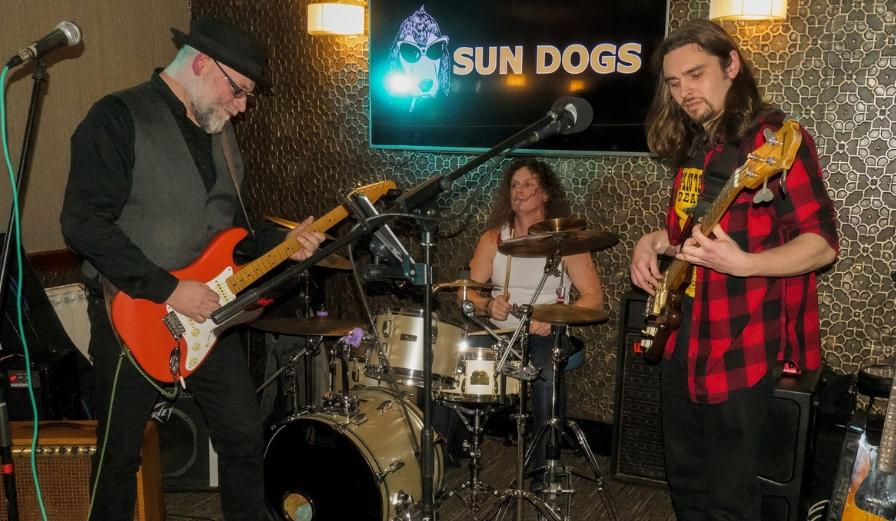 'Elgar for Everyone' FREE events

A number of welcoming and immersive events are free-of-charge, including a concert from the Bandstand featuring Worcester Concert Brass playing familiar works by Elgar and arrangements by Thea Musgrave, Lucy Pankhurst, Samuel Coleridge-Taylor and Motown composers. The 'Elgar for Everyone' Family Concert provides a showcase for the ESO Youth Orchestras and Ensembles in music from 'Harry Potter' to the classics. All concerts at the Elgar Festival offer FREE tickets for under 16s accompanied by full-paying adults.

There are free conducting masterclasses, a workshop, talks, a film and illuminating exhibitions, including the opportunity to view original manuscripts, letters, photographs and personal possessions, telling the story of how Worcester's Ted Elgar became Sir Edward Elgar, First Baronet of Broadheath, as well as '10 Things you Didn't know about Elgar', while an enchanting 30-minute film explores 'Elgar's Worcestershire'.
Book your tickets! - www.elgarfestival.org