Festive family days out are treasured for a lifetime. Worcestershire has a fantastic event schedule this Christmas, with the big man himself appearing at many attractions across the county.
1. Little Owl Farm Park
Experience the magic of Christmas at Little Owl Farm Park

If you're searching for a festive family day out this Christmas, be sure to put Little Owl Farm Park's Christmas Grotto experience at the top of your list.

So, what can you expect in the magical Christmas Grotto? After being greeted by our warm and friendly elves, you and your family will be able to have a private visit to Father Christmas in his cosy Grotto. You'll then make your way to the Park's magical Christmas Village. Here, your children can choose a gift from the Elves Toy Shop, with a large variety of high-quality gifts, they're bound to find the perfect gift to remember the day.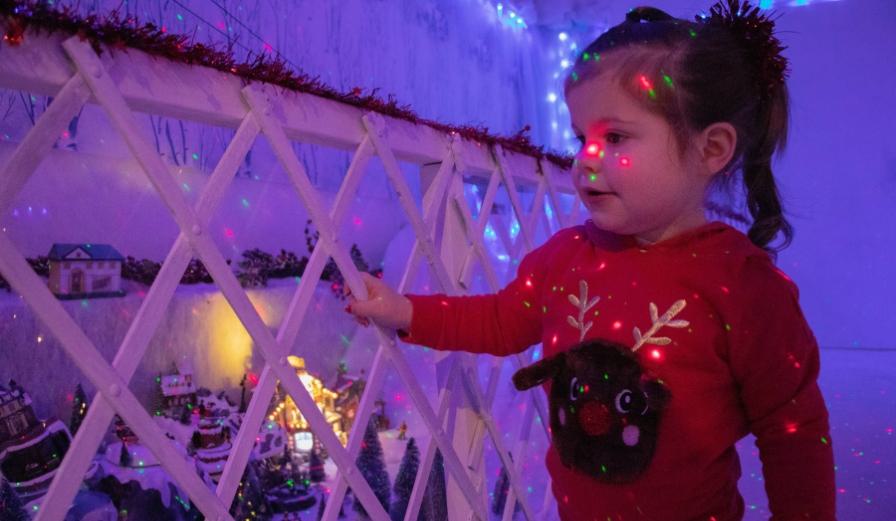 Once the perfect gift has been chosen, it's then time to head to the Festive Sweet Shop, where your children can collect a delicious bag of sweets. And let's not forget the adults too, here you can enjoy one of our delicious hot chocolates or alternative hot drinks.

But the fun doesn't end there, our Grotto experience also includes; a game of Festive Mini Golf, decorating gingerbread biscuits, make your own Christmas decoration, a ride on our Tinsel-Tastic Tractor ride to our new Snow-some Winter Adventure, plus a whole day at the farm.

Looking for a visit to see Santa without all the other festive activities? Be sure to check out our Simply Santa option which is also available to book.

For further information and to book, please head to the website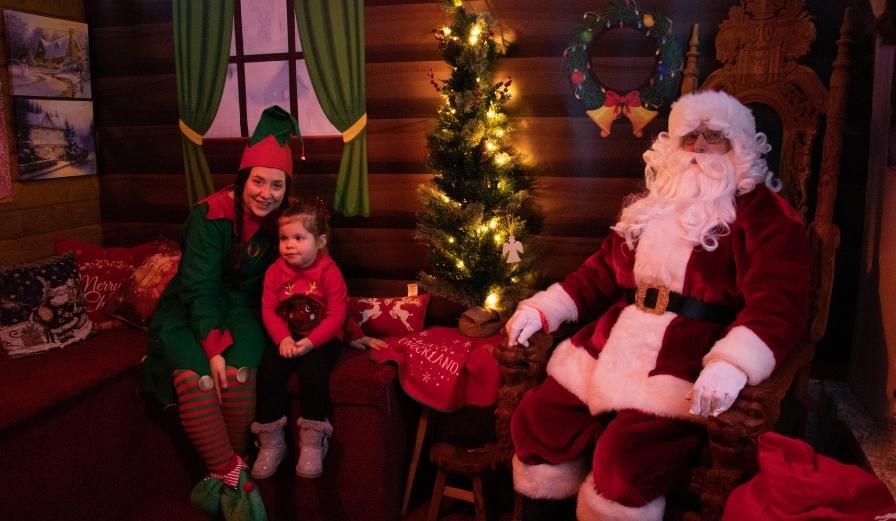 2. National Trust in Worcestershire
Hanbury Hall

Join the party at Hanbury Hall this Christmas. Take a nostalgic trip to the late 20th century, inspired by stories of wild house parties held at the Hall in the 1970s and 1980s. Reminisce over your favourite toys from childhood, and dance around listening to all the Christmas number ones while sipping on a Babycham.
Discover a retro fashion exhibition in the Long Gallery and enjoy a traditional three-course Christmas lunch in the Courtyard Kitchen.
Greyfriars House & Garden

Experience Greyfriars this Christmas with its traditional decorations and twinkling lights. Explore 500 years of history and discover winter folklore and traditions from all over the world.
Visit during the Worcester Victorian Christmas Fayre and see the garden illuminated after dark during special extended opening hours.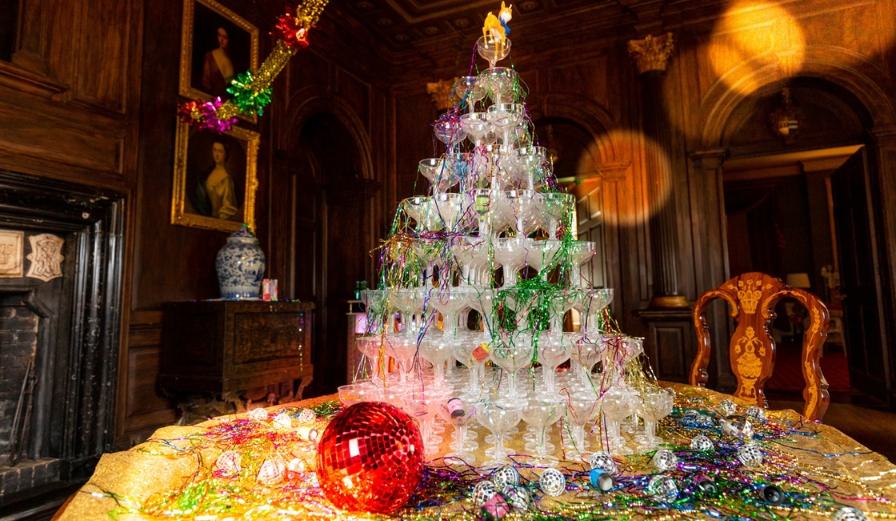 Croome Court

Christmas at Croome is packed with creativity to discover. Explore the beautiful parkland and enjoy a colourful sculpture trail featuring seven fibreglass birds. Each bird has been decorated by a local community group aided by talented artist MrASingh.
There's a great family activity sheet available, bringing plenty of festive cheer and packed with fun things to do. Inside the House you'll find plenty of Christmas atmosphere with a graceful origami installation.
The Firs

The Firs opens for three weekends in December with Christmas trees, twinkling lights and natural decorations. Find out more about Worcester's very own Edward Elgar and see his charming birthplace cottage traditionally decorated for the season, stroll around the idyllic cottage garden and see why Elgar never forgot this special place.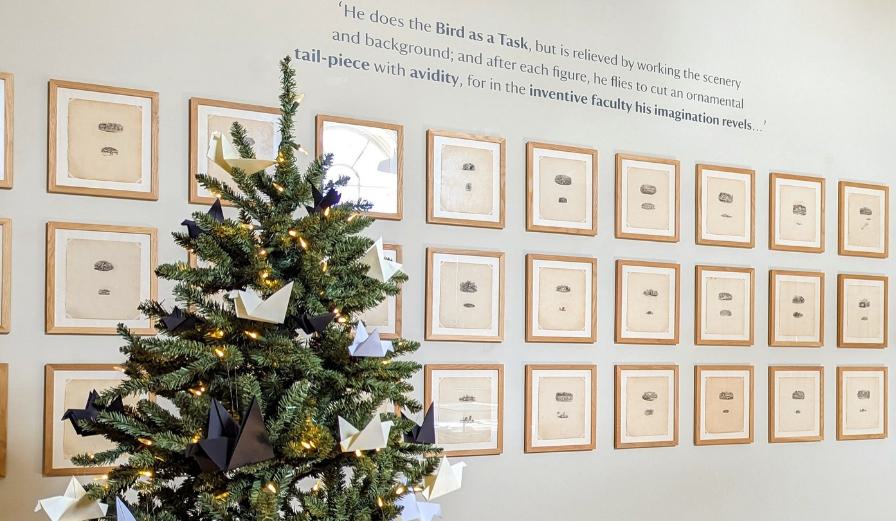 3. Worcester Cathedral
A stunning display of Christmas trees are on show at Worcester Cathedral from 7th December – 14th January (excluding 24 & 25 December).

Each tree is individually designed by members of the community, local schools and organisations.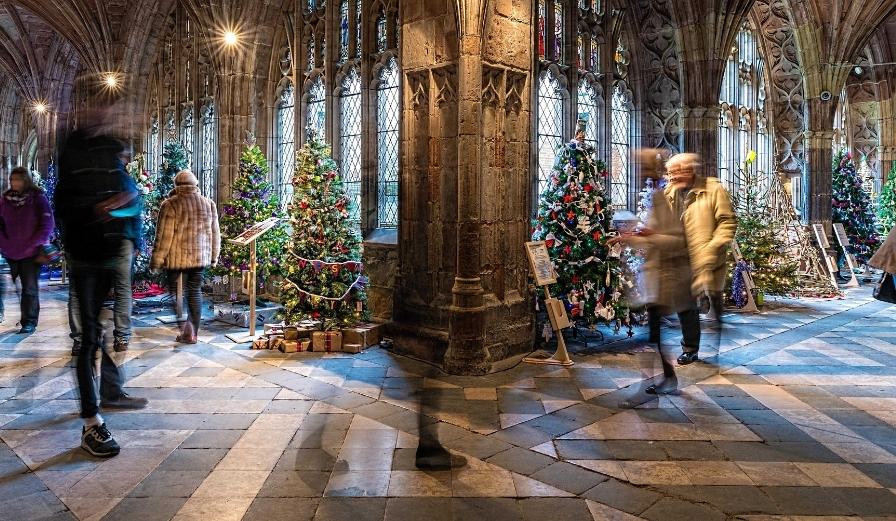 The display will be on show in the Medieval Cloister and is set to be a perfect photo opportunity with dazzling Christmas lights and colours.

The Cathedral is also hosting a Christmas Fayre, on the same weekend as the Worcester Victorian Fayre. Located in the Cloister, a variety of gifts will be on offer to help with that dreaded Christmas shopping.

Make sure to check out the Cathedral's list of services throughout the festive period, including a Christmas Concert on Saturday 16th December.
4. A Festive Family Christmas at Hartlebury Castle
Make magical Christmas memories in the heart of Worcestershire this December.
A Family Christmas is back at Hartlebury Castle for 2023 – and the weekend is more jampacked with festivities than ever.
The Castle will be alive with seasonal music and enchanting decorations, and Mother Christmas will be waiting to greet families throughout the event.

Explore the Castle and Museum to discover all the hidden Nutcracker Soldiers – and there may even be a fairy to be found too! Families can also get stuck into Christmassy crafts and entertainment including biscuit decorating and circus skills. The festively decorated Victorian schoolroom will be ready and waiting for children to write those all-important letters to Father Christmas.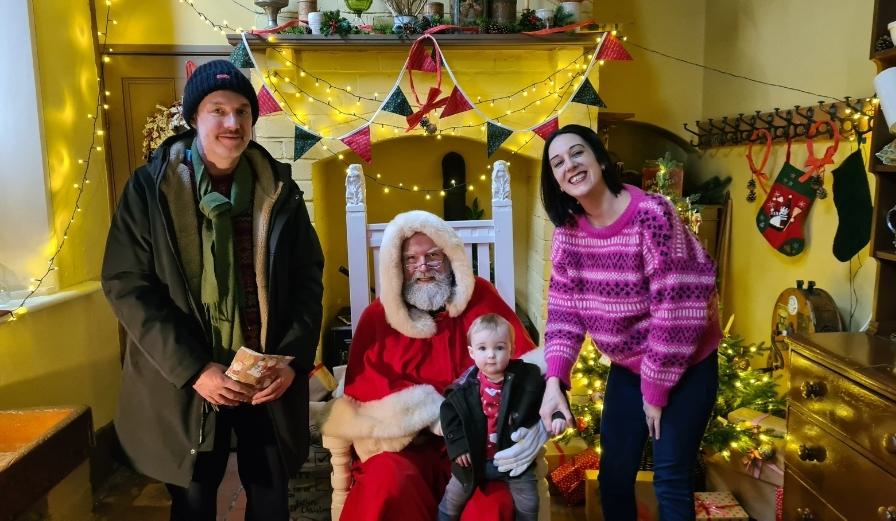 A winter walk around the historic moat is a lovely addition to the day; stop off at the bird hide to see what wildlife you can spot on your way to the fantastic woodland playground. Refuel with a coffee, hot chocolate and homemade food at Hayley's Kitchen café or settle into the lovely Orchard Picnic Area which has accessible benches.

Take some nature home with you as Hartlebury Castle's volunteer gardeners have been busy making beautiful Christmas wreaths which you can buy to adorn your door.

A Family Christmas is the perfect way to get the festive season going for children – and grown-ups too! Book your visit.

Saturday 2 and Sunday 3 December.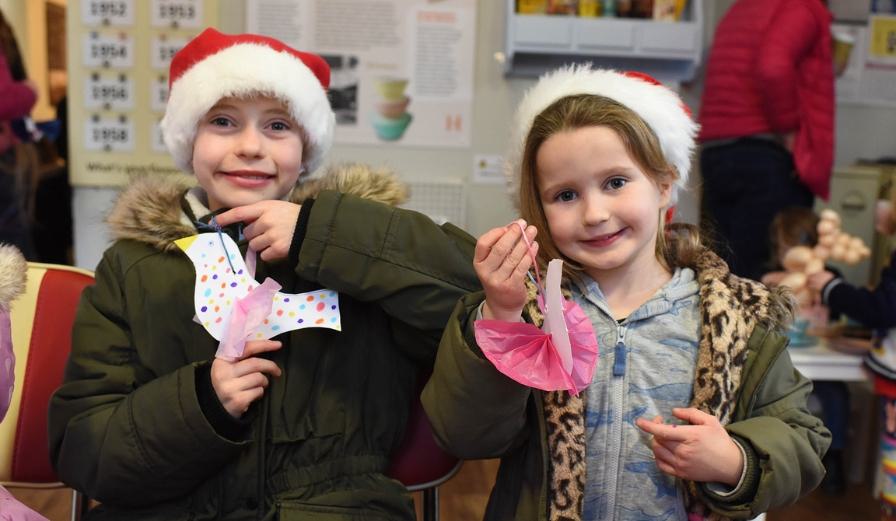 5. Jack and The Beanstalk, Swan Theatre (Worcester Theatres)
A story of bravery and beans, giants and gold, friendship and fantasy – this is the pantomime you've bean waiting for!

The Worcester Repertory Company are back with the most GIGANTIC pantomime of them all, Jack and The Beanstalk!
After their record-breaking triumph last year with Cinderella, the Worcester REP are hoping to make this year's pantomime an even bigger success, and can't wait to bring this magical adventure to life this Christmas.

Prepare to meet our young hero Jack, his family and friends Dame Dotty, Silly Billy, Jill and of course Buttercup the cow as they go on a dangerous adventure to defeat the Giant and save their village!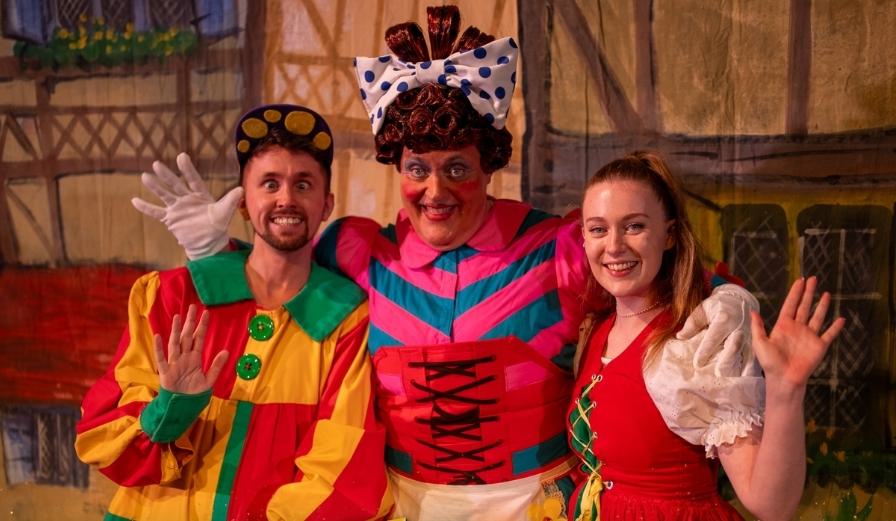 Jack and The Beanstalk will have all your favourite traditional panto moments so you can boo, hiss, cheer, laugh and sing to your hearts content at Worcester's favourite family pantomime. See for yourself what audiences from previous years had to say:

"If the true magic and sparkle of panto could be bottled up and bought, then the Worcester Rep's Cinderella would be a bestseller."

"It's an amazing show with jaw-dropping, talented cast!"

"Sparkled from start to finish! A much-needed dose of good family fun"

With tickets starting from only £10, Jack and The Beanstalk will bring you excellent production value, high-quality singing, acting and dancing and fantastic family entertainment at the most affordable prices.

Over 17,500 theatregoers attend the pantomime at the Swan Theatre, so it's never too early to book!

6. Santa Safari at West Midland Safari Park
The popular Christmas event at West Midland Safari Park, Santa Safari, will be returning for 2023, and this year there is an exciting new feature – Safari Skating!

From 24th November – 24th December, guests will have the chance to see Santa at the Safari Park in his cosy grotto. Alongside seeing the big man himself, the Park is inviting guests to try out their skating skills on their brand-new Glice® rink.

This eco-friendly ice rink alternative is suitable for all the family and doesn't require any water or energy, meaning it's more sustainable (and not a soggy bottom in sight!).
Guests can choose to purchase a Skating-only ticket, or add Safari Skating to their Santa Safari or winter tickets.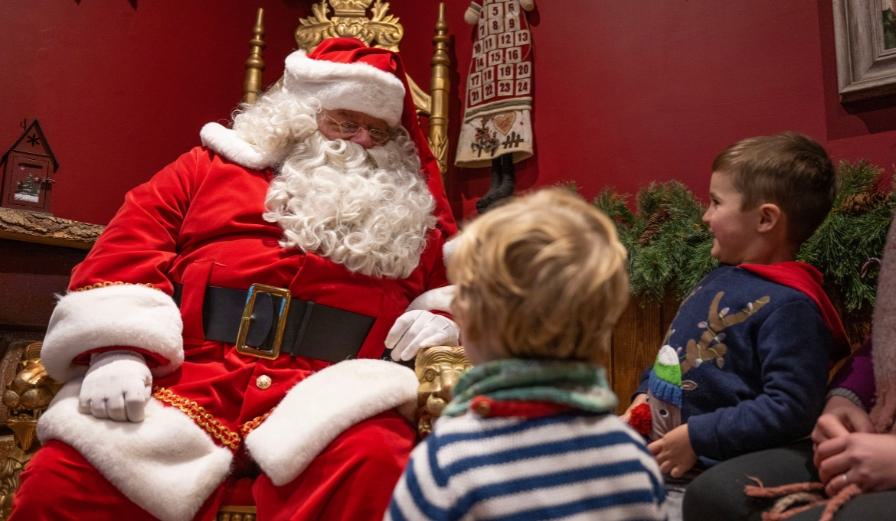 For the festive season, the Park will be magically transformed into a winter wonderland, with over 400 Christmas trees, lights, baubles, photo points and even thick layers of 'snow'. 
Disembarking the sleigh, they will follow a path through a magical winter wonderland, busy elf workshop and reindeer stables, finally reaching the grotto to pay a visit to Santa.

Children will receive a memento of their day by having a picture taken of themselves with Santa which they can then take home, alongside being able to choose their very own present from the Elves' Workshop. 

Also included in the package is a visit to Mrs Claus' Kitchen, where children and adults can enjoy some tasty, festive treats!

Pre-book to avoid disappointment.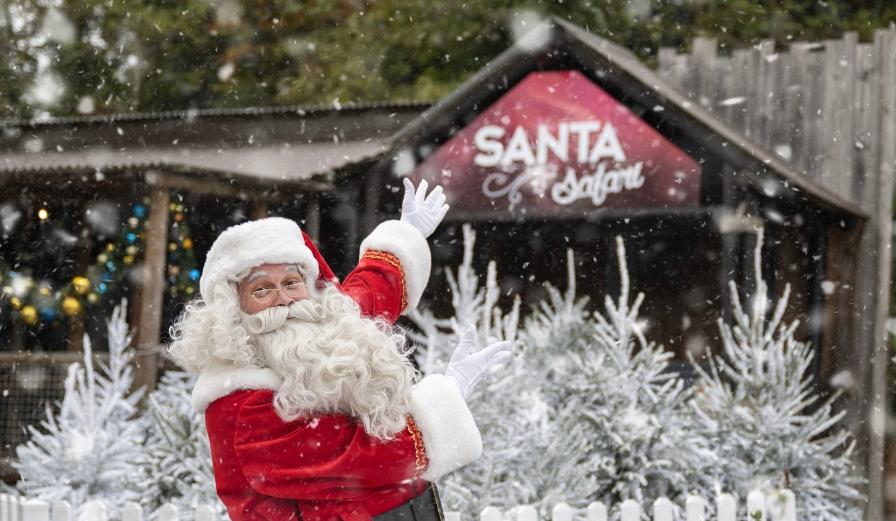 7. Attwell Farm Park
Embark on a festive journey to the farm this Christmas and dive into our extraordinary Christmas experience with the family.
This event promises an exclusive encounter with Father Christmas himself in his charming Grotto at the farm. Following this enchanting meeting, you'll gain access to his secret toy shop, where you can handpick a special toy to take home.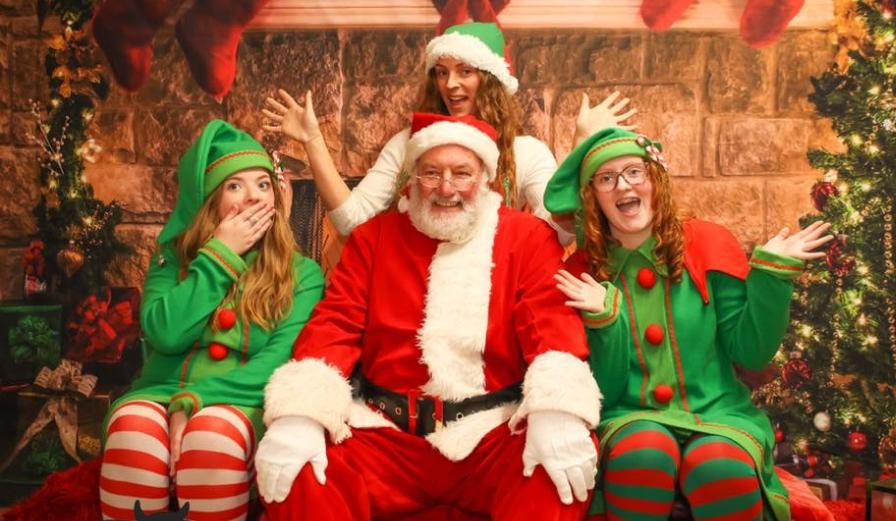 Included in your ticket is access to the winter barn, where guests will encounter Father Christmas' cheeky elves with a range of festive activities to take part in.
Access to the farm is included, with a variety of farm animals, indoor soft play and the bug barn!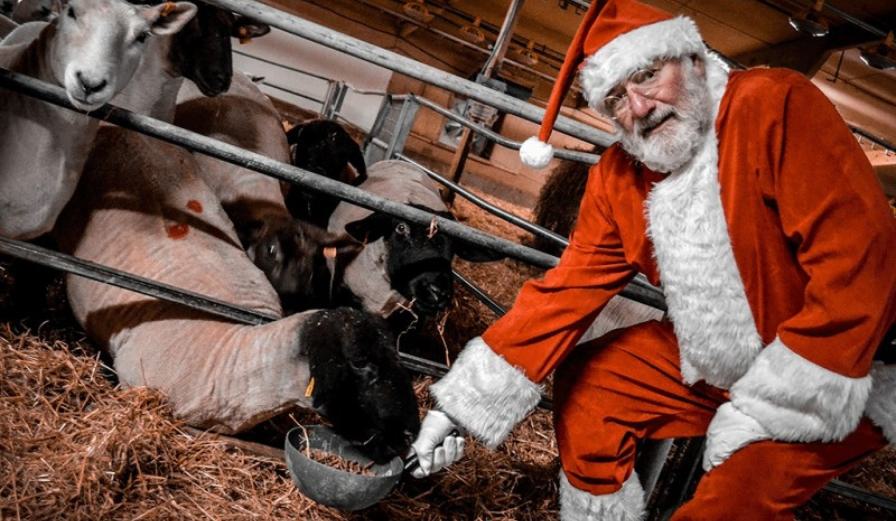 8. Churchfields Farm
Bring the family to Churchfields Farm's magical Christmas Experience!

Keen to capture the magic of the enchanting Christmas season for your little ones?

The Churchfields Christmas team leave no stone unturned to deliver bucket loads of Christmas spirit for the whole family.

The Churchfields Christmas Experience is "Elf guided" by one of Santa's trusted helpers who will lead your family through Santa's busy Christmas preparations. Watch your little ones' faces as they enjoy a personalised audience with Father Christmas himself (and choose their own free gift from his toy shop, of course!) before exploring the rather delicious Candy Cane Lane…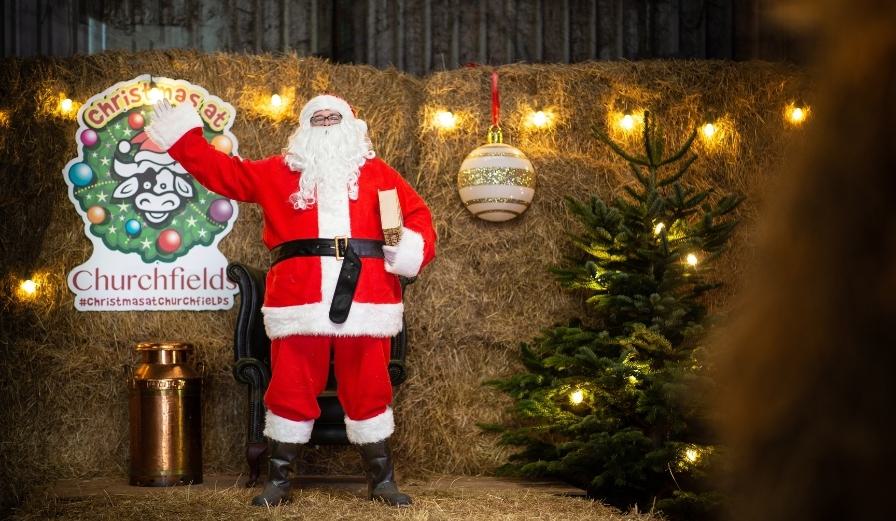 Your family will be welcomed into Mrs Claus' kitchen show and you will all be needed to help the Elves with a variety of their festive tasks.

Just in case you are not sure, you will also discover who is on the Naughty or Nice list in your family, and there will definitely be a stop off at Santa's post room too.

Don't forget there's also the Adventure Playground and the Festive Fairy Trail included in your visit. Our Glebe Barn and Old Barn Cafés will also be open to fuel the fun serving brunch, lunch, snacks and drinks all day (or you can book a festive Afternoon Tea in advance!)

This very popular experience has limited spaces so don't leave it to the last minute to book! We look forward to welcoming you very soon.
9. St Peter's Garden Centre
It's time for Christmas at St Peter's Garden Centre.

We have a huge range of curated events, treats, and seasonal delights throughout the festive period.

Visit our Christmas area "St Peters Street" our very own magical world of twinkling lights, fragrant evergreens, and glistening ornaments, enjoy our Mini Fun Fair while shopping for your Christmas Tree, or even take part in a Festive Pony Ride around our nursery!

As well as that we still have tickets remaining for our popular Christmas events:

1. Breakfast with Santa
2. Light Trail & Santa Experience

If that isn't enough for you then attend our Farmers Market on the 2nd of December, or even one of our Late Night Shopping dates and enjoy a complimentary glass of mulled wine and mince pie while ticking off your Christmas shopping list.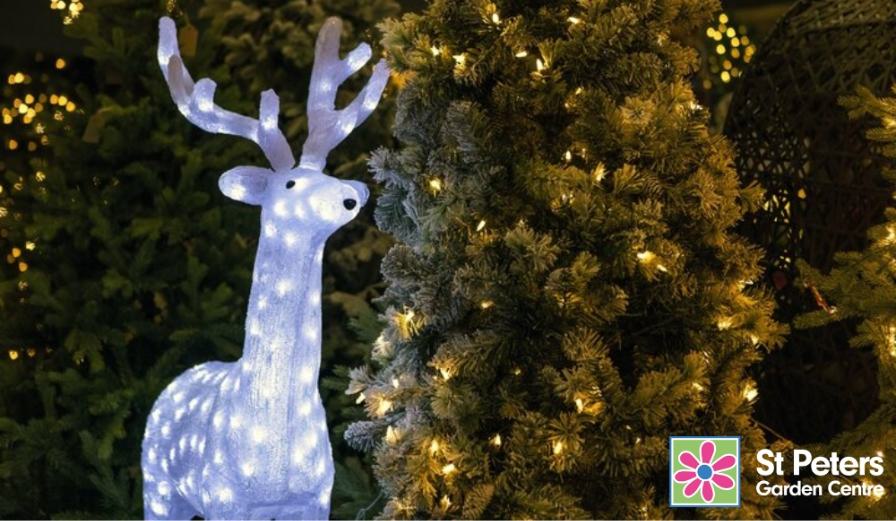 10. Jinney Ring Craft Centre
Visit The Jinney Ring this Christmas and discover the magical charm that an authentic, working craft centre possesses during the festive season!

The Jinney Ring is situated within the site of a centuries old farm and over 10 craftspeople can be found plying their trade within genuinely, rustic old barn buildings and their surroundings. The centre is home to a luxury chocolatier, a glassblower, doll-maker, wood-specialist, ale-house, baker, jeweller, horticulturalist/garden shop, soap-maker and family photographer. The centre also has a gift shop in its beamed barn building which is also home to an antiques shop and vintage country clothing department.

The Jinney Ring is regionally famous – and so is its restaurant! Their Farmhouse Restaurant serves freshly made lunches, cakes and desserts every day. This Christmas, you can experience their wonderous Festive food events such as Festive Afternoon Tea, Christmas Lunches which run from the 4th of December until the 22nd, and their extremely popular Festive Evening Parties (booking is essential – dates are provided below).

Take yourself and your loved ones to The Jinney Ring this Christmas and experience cosiness, authenticity and excellent festive food. The log fire is burning away, the Christmas decorations are up and the Gift Shop is stocked with Christmassy goodies – do not miss out!

Festive Afternoon Tea: 10th, 13th & 22nd of December

Festive Evening Parties: 8th December

Christmas Lunches: 4th December until the 22nd December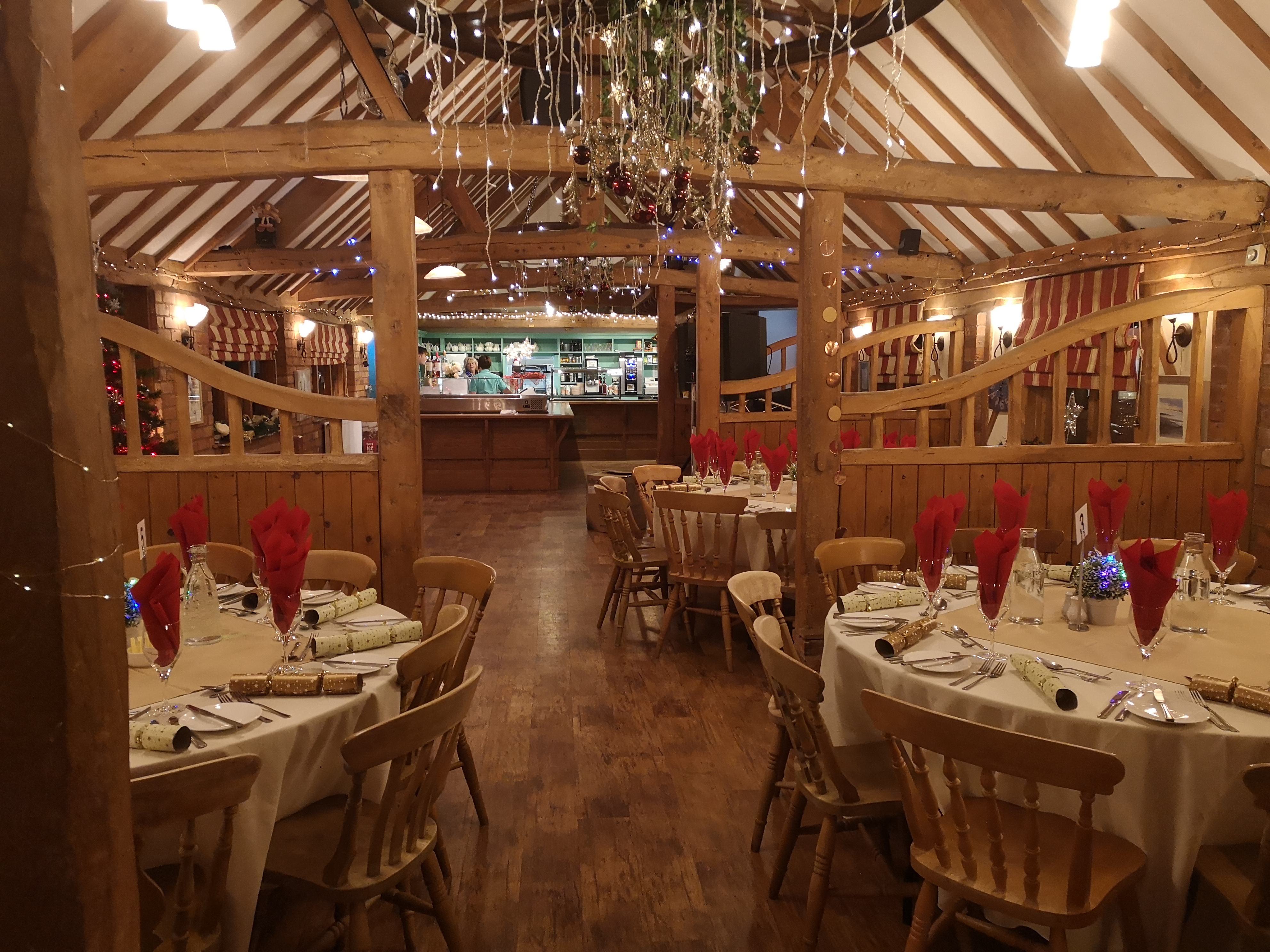 11. Worcester Victorian Fayre
The popular Christmas market returns to Worcester this Christmas from 30th November – 3rd December!

A variety of stalls will be selling locally sourced gifts and delicious street food. Be prepared to go to food heaven!
The streets will be filled with immersive street entertainment throughout the four days, as well as traditional fairground rides are available for the whole family to enjoy!
Park and ride services are available from County Hall, Worcester for easy travelling in and out of the city.