Countryfile once voted Worcestershire's Arley Arboretum as the 'best place to see the Autumnal colours' in the UK and we quiet agree, but we think there are a number of places across our stunning County that also warrant an explore this Autumn.
So here at Visit Worcestershire we think it's time to dust off the walking boots and dig out the cosy scarves, and head on the most colourful route to a tasty hot chocolate. Check out our top 10 picks 'for Autumn colour' below:
Arley Arboretum is one of the oldest Arboretums in Great Britain and is stunning all year round, but it's Acer Glade of red leaves looks specular this time of year. Near Bewdley, it boasts more than 300 species of trees in formal and informal plantings and gardens.

Nestling in the Severn Valley and overlooking the river, it has been growing and maturing in this idyllic setting for two centuries.

It goes without saying that Arley tops our list of places to take a wander this Autumn.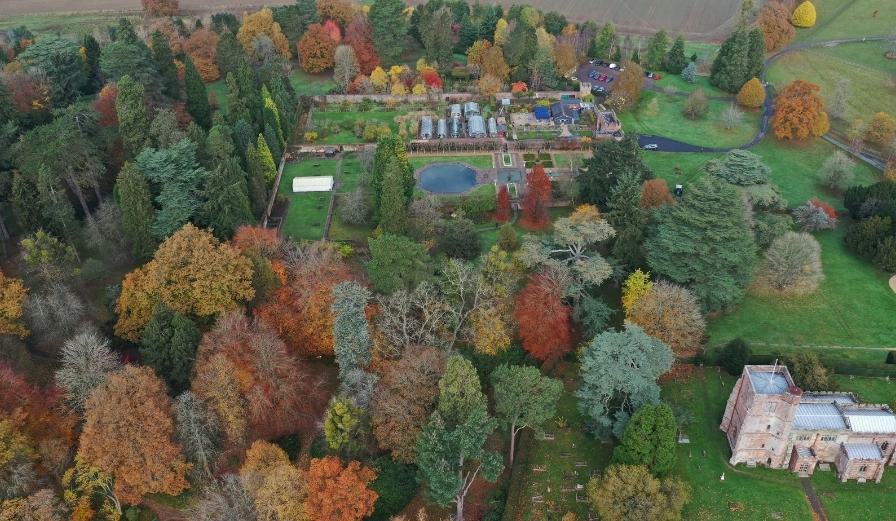 The stunning Croome Court is a National Trust-owned stately home, with amble grounds that make for an easy walk all year round. Its autumn colour walk is a must-do at this time of year, deliberately guiding you through an explosion of golden yellows, bright oranges, and blazing reds.

Signposted by some magnificent trees, there is plenty to experience on this walk including the Stately Home, Church, and Evergreen shrubberies.

The walk ends back at the visitor centre where the RAF canteen has the perfect selection of refreshments and homemade cakes to warm you back up.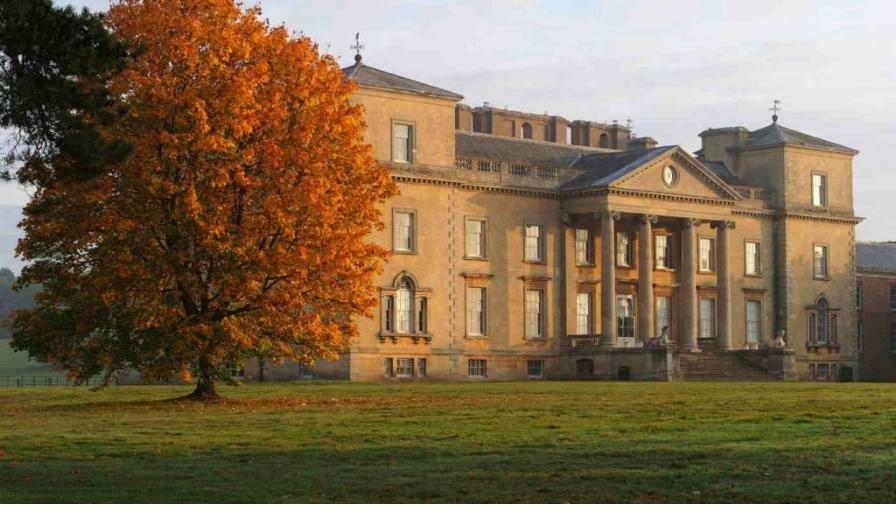 Bodenham Arboretum, just outside Wolverley is yet another stunning place to see in Autumn, another Countryfile favourite! Autumn brings with it a riot of leaf colour ranging from deep butter yellow through to orange, reds, and crimsons as well as an abundance of berries. It's a natural fireworks spectacular throughout the autumn months.Hundreds of trees put on an autumn display that is perhaps the most spectacular in the area. The Acers will go from bright yellow to vibrant oranges and reds. Scarlet Oaks will, as their name suggests, fill the woods with sweeps of vibrant red, even Magnolia with its bright red seed pods add to the spectacle.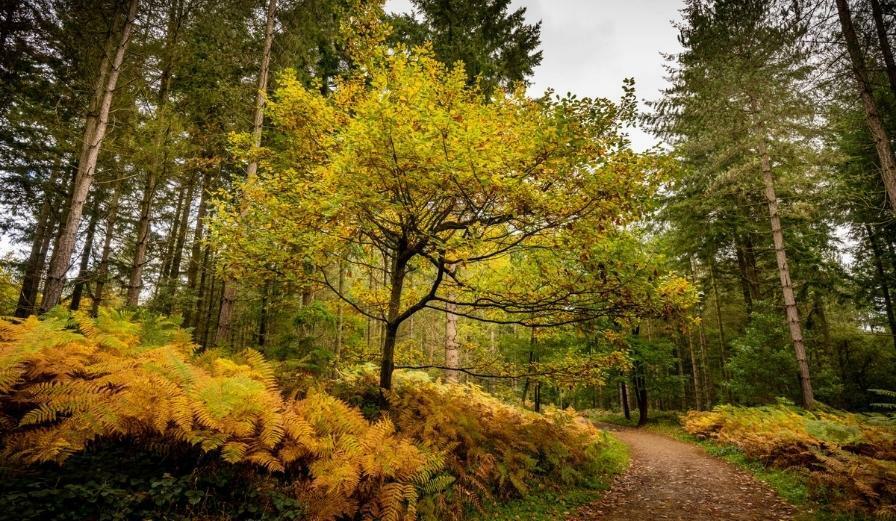 What better way to observe the changes of autumn than with a 40-mile walk through the district of Wychavon, showcasing some of the most rural parts of Worcestershire. Originally created in 1977 to celebrate the Queen's Silver Jubilee, spend the day enjoying this moderate route beginning in the spa town of Droitwich and finishes in Broadway, where the infamous Georgian tower stands at the second-highest point in the Cotswolds.

Set off early to make breakfast at Toast Flyford, about a fifth of the way into the route. After navigating the twists and turns through The Lenches and around the River Avon in Wyre Piddle, you will arrive at the beautiful Georgian market town of Pershore. Starting the home straight is the village of Ashton-under-Hill, where those looking feeling a little more adventurous may wish to take a detour up Bredon Hill to seek out rare invertebrates and locally uncommon plants.
The Wyre Forest offers an active day with an ever-changing backdrop to enjoy any time of year. There are 3 walking routes of varying lengths to choose from, clearly marked throughout the forest with the Blue Gruffalo Route being suitable for wheelchairs and families.

If you want your autumn fix on two wheels instead, there is also cycle hire available from Bewdley Outdoors, horses are welcome, and Go Ape is also located within the forest, so no matter how you want to get moving this Autumn, the Wyre Forest can accommodate you.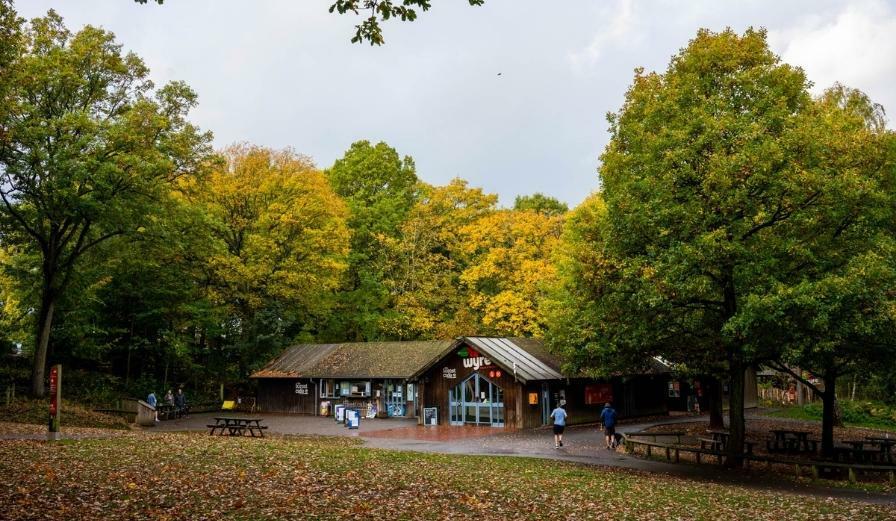 Malvern's North Hill offers a Patchwork of Autumn Colour this October. The 2.5 mile walk offers an unrivalled, breath-taking view of the region's contrasting autumn hues, take a walk (albeit a steep one) out of Great Malvern, up Happy Valley Road, to one of the arguably quieter peaks of the Malvern Hills range – North Hill.

From its highest point, looking down and around, you'll take in a splendid view of the majestic Worcestershire Beacon and a patchwork canvas of rolling hills and flat meadows, dense coppices and open farmland, bathed in the rich reds, flame oranges and coppers, warm yellows and tawny browns of the season.

It makes for a different perspective on Autumn colour, and one you can enjoy from up high. Find out more about walking on North Hill.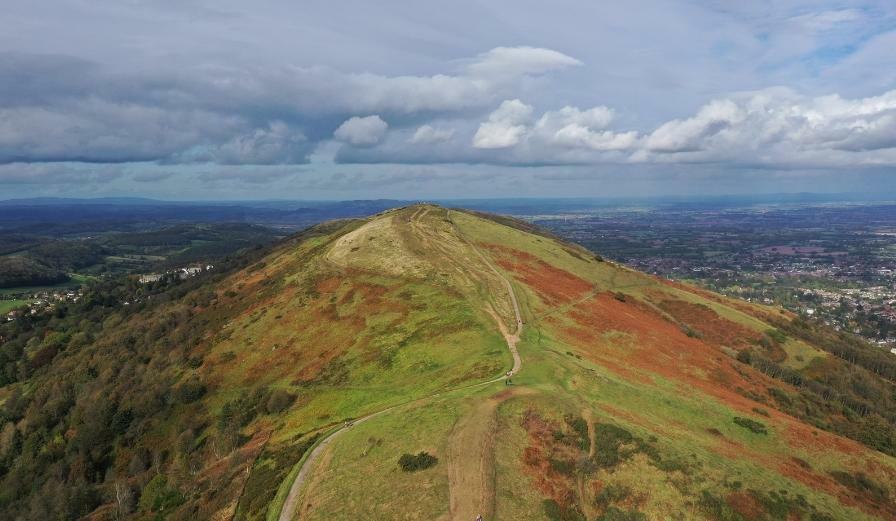 The Clent Hills offer a haven of peace and tranquility, with beautiful woodland and plenty of wildlife, perfect to blow away the cobwebs with an autumn ramble. From the Nimmings Wood car park, it is an easy walk up to the top of Clent Hill and the Four Stones. Take in views that stretch for miles across rolling countryside and urban sprawl.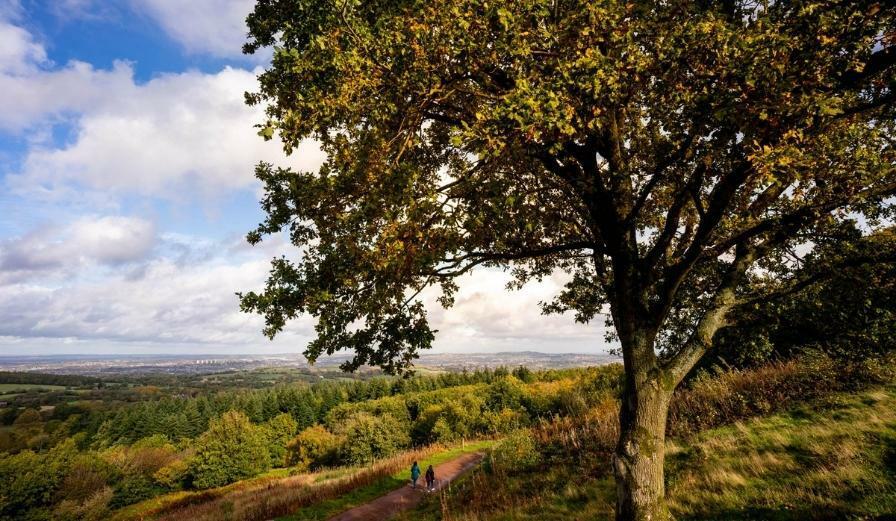 If you are looking for something a little more urban with great accessibility, the Diglis Loop offers a refreshing and easy walk close to the City Centre. With River Views, you can take in the sights of the Diglis Island, the stunning Cathedral and the Diglis Basin on this 2 mile walk. Why not pop to a local Café in the Diglis Basin or for a drink at the Diglis Hotel and warm up with a yummy hot chocolate.

Another great place to see in Autumn, which is super accessible and wonderful for Children is Worcester Woods County Park. The Café on site specialises in local sustainable food, the play park has just had a make over and the woodland walk is great if you only fancy an 'Autumnal Amble' rather then a full on hike. Parking is free and its easily accessible from the M5.

Our final entry on the top 10 places to see the Autumn Colours in Worcestershire is Arrow Valley Country Park. At 900 acres its the largest area of open space in Redditch – and it's not just a beautiful environment, it's packed full of things to see and do.

The park is set over 2.5 square miles of countryside, between Forge Mill Needle Museum, the protected ancient monument of medieval Bordesley Abbey and the Abbey Stadium to the north and Washford Mill to the south. The River Arrow meanders through it and together with the 29-acre Arrow Valley Lake there are excellent wildlife habitats as well as great walks and activities.