A peaceful Medieval market town located on the River Avon
Visit Evesham
The vale is famous for its fruit and vegetable growing. Especially asparagus where Worcestershire produce is used worldwide!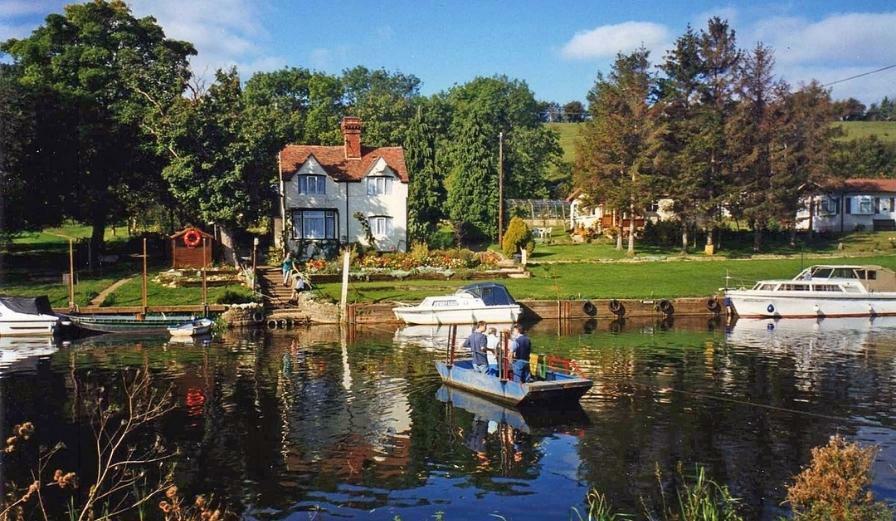 Obviously the place has changed dramatically since then but a visit to Evesham still feels like a step back in time. The peaceful Medieval market town hugs the banks of the River Avon as it gently makes its way from Stratford on Avon to Tewkesbury.
For centuries the Vale of Evesham has been regarded as the fruit and vegetable basket of England. It is internationally renowned for its production of asparagus or 'Gras' as it is locally known. The area provides many opportunities to sample local food throughout the year and has gained a much sought after reputation for producing the highest quality produce.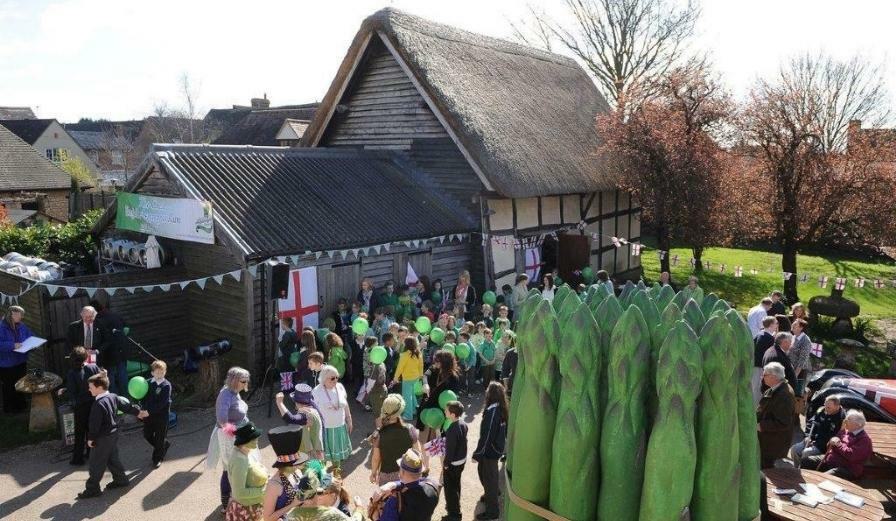 Places to Visit
A visit to Evesham today must begin in its heritage quarter set alongside the award-winning Abbey Park. The park takes its name from being the site in which Evesham Abbey once stood, reportedly at one time the third largest Abbey in England.
A good place to orientate yourself is the Almonry Museum and Tourist Information Centre, a 14th Century building which was once home to the Almoner, one of the monks from the Benedictine Abbey. The Almonry also houses an eclectic collection that tells the story of Evesham from the prehistoric to the 20th Century. They also run a programme of events in the school holidays and have a stunning walled garden to enjoy.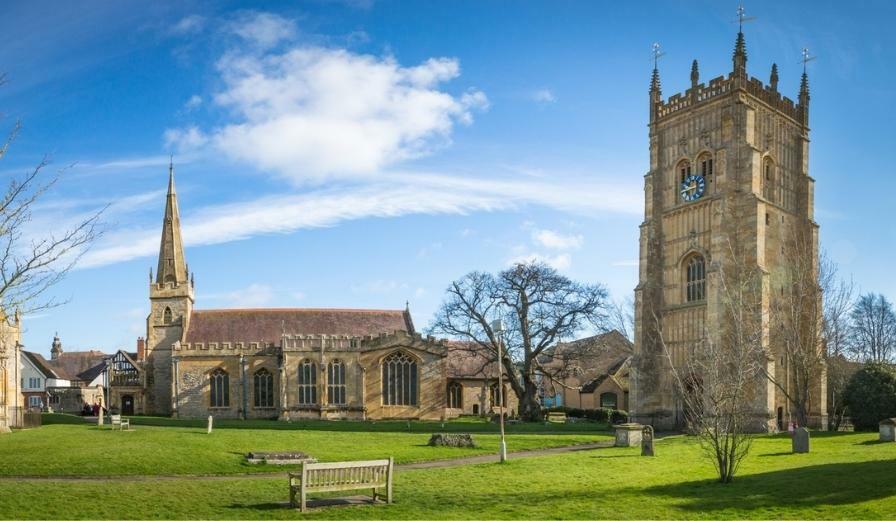 You can still marvel at the majestic Bell Tower which sits proudly alongside two Medieval Churches, All Saints and St Lawrence's which together create a spectacular triptych of ecclesiastical architecture.
Follow the Abbey walls which lead round to the original Cloister Arch. The site of Evesham Abbey which until recently had been hidden from public view for hundreds of years is currently being transformed into interpretive gardens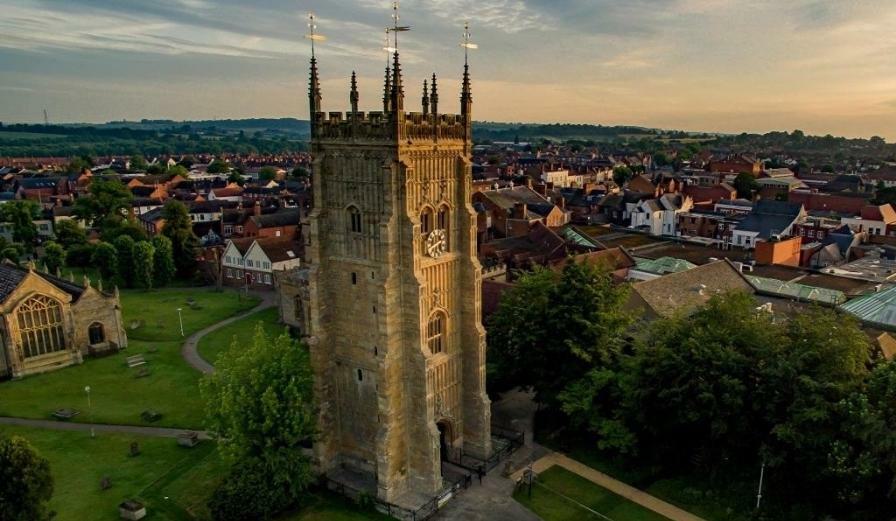 You can either loop back round to Market Square to enjoy some of the fantastic cafes Evesham has to offer, or the rest of Abbey Park stretches out before you down towards the River Avon, boasting beautiful lawns, lots of lovely old trees and a lily pond.
A little over one mile walk or cycle along the bend of the River Avon that takes in beautiful scenery leads you to Hampton Ferry. When you get there you can cross the river on the only line pulled ferry in the UK. The ferry has now been in use for almost 800 years from when it was originally installed so the Abbey monks could tend the vineyards on the opposite hillside.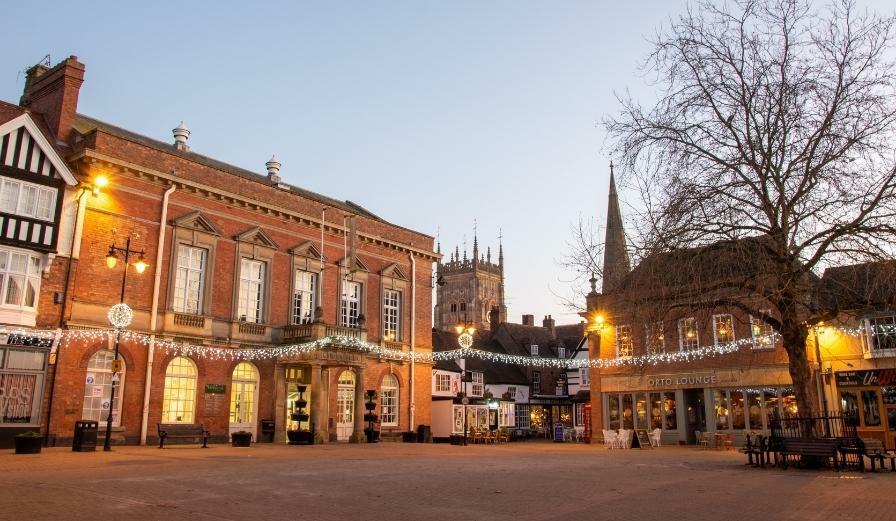 Eating Out
Evesham offers an international repertoire of places to eat out to suit all tastes and budgets. This includes a great selection of independent cafes and child-friendly venues.
Jelly Pickle Jam Afternoon Tea
There is also a fantastic range of country pubs within a 10 minute drive of Evesham town centre.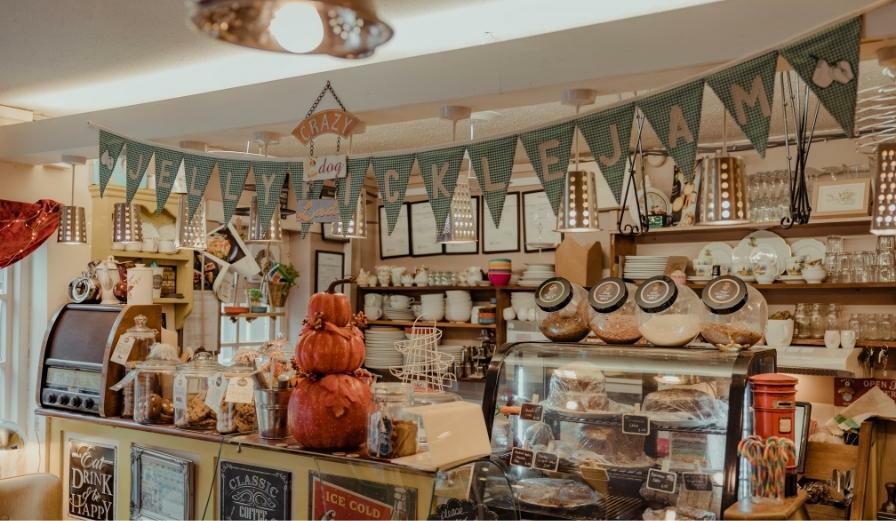 The Battle of Evesham on August 4 1265 which was a pivotal battle, if the outcome had been different then we might be living in a very different country today. Simon de Montfort led his troops to defeat by Prince Edward's army. By his death on Greenhill he brought Evesham to the centre of our national history. The memorial in the town park in Evesham represents his place in our national history as an advocate of new ways to make the king's government more accountable.
Today the re-enactment of the Battle of Evesham is a key date in Evesham's event calendar. The free to attend action-packed weekend include hundreds of re-enactors fighting 'to the death' on both days. It features a medieval festival and camp with life-demonstrations of cookery, weapons and medicine, plus the main battle re-enactment. There is also a weekend Medieval Market usually in May and a full costume Medieval banquet in October. You can also visit the Battlefield site to visualise for yourself what happened that day.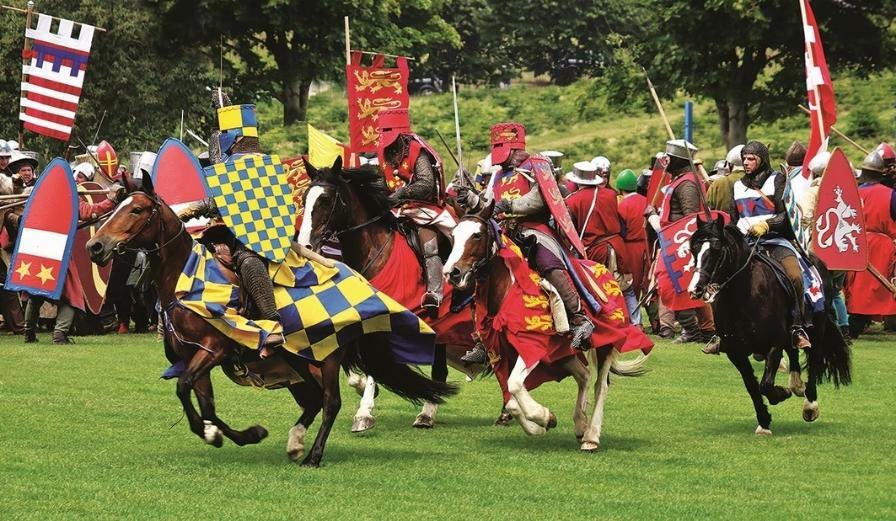 Tourist Information Centre
Abbey Gate
The Almonry
Evesham
WR11 4BQ
01386 446944
tic@almonry.ndo.co.uk
Top Places to See in Evesham!
Visit Evesham

Featured event in Evesham
Pumpkin Fest at The Fold
A Free family autumn event, fancy dress, pumpkin carving, games, crafts, nature walks, farm tours, face painting, kids yoga!
Find out more