We have put together our favourite spots in Worcestershire. Wellies and jumpers at the ready! We're going pumpkin picking.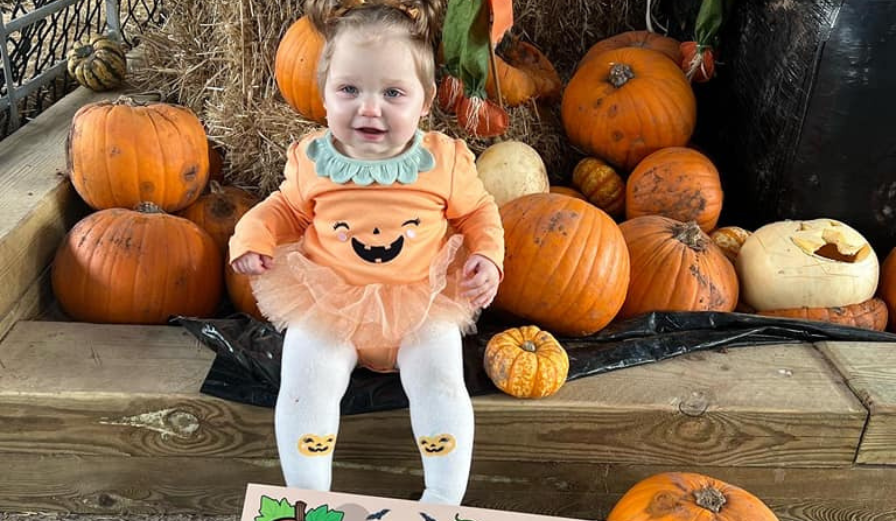 Churchfields Pumpkin Festival
A MASSIVE 10,000 pumpkins to choose from at Churchfields Farm near Droitwich. Go big or gourd home with the chance to upgrade to a monster pumpkin on the day of your visit.
During the Pumpkin Festival, you can pick your own pumpkin, wheelbarrow it to the outdoor carving barn and choose the spookiest face before leaving all the gooey goodness with us – NO MESS AT HOME!

The Cob House
Pick your own at The Cob House with many varieties to choose from! VIsitors will be able to pick their perfect pumpkin but be quick while stock lasts.
Visit The Cob House for a fun-filled day out! The Mayfly Café offers fantastic breakfasts and ice creams. There are also lots of friendly faces to meet including reindeer, alpacas and pigs.
Top Barn Farm
Pumpkin pickers at the ready! Farmer Mike & Farmer John will be opening this year's Pumpkin Patch at the beginning of October. Once again Top Barn are offering FREE entry to all visitors.
Why not enjoy a spiced pumpkin latte at the onsite café? Make sure to visit the Farm Shop for some excellent local produce.
Clive's Fruit Farm
Autumn is in the air at Clive's Fruit Farm!
Pick your own and make sure you are wearing your wellies as they are highly recommended! Admission is £2pp plus a charge for a pumpkin.
For those not wanting a muddy experience in the pumpkin patch, pumpkins are ready to be purchased from the Farm Shop.
Stanley's Farm
Located in the north of the County, Stanley's Farm is a vine place to visit for pumpkin picking. Pumpkins are now ready in all shapes and sizes.
Wheelbarrows at the ready as there are lots to choose from which are ideal for Autumn displays or spooky carvings!
Severn Valley Cottage
Severn Valley Cottage is back open every weekend throughout October. Complete the pumpkin trail around the patch and have the chance to pick your own pumpkin. There will be plenty of photo opportunities along the way to get that insta-worthy photo!
Dogs are welcome but must be kept on leads!
Make sure to keep an eye on our social media platforms for the latest inspiration on how you can celebrate the Halloween season in Worcestershire!